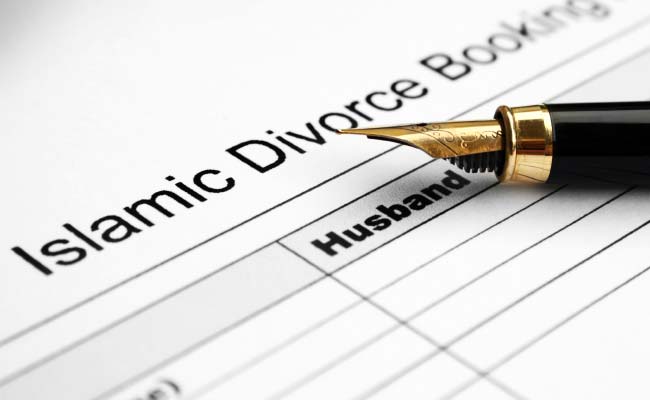 NEW DELHI: 
HIGHLIGHTS
Practice of triple 'talaq' un-Quranic, says Muslim women's rights group
They say they've collected 50,000 signatures in support of their campaign
Reform Muslim personal law so women's rights are safeguarded, they say
Around 50,000 Muslim women have signed a petition to abolish the triple talaq system of divorce – which has come under fire lately by women's groups for its widespread misuse.
An organisation — Bharatiya Muslim Mahila Andolan or BMMA  — has sought the support of the National Commission for Women to abolish the practice of 'triple talaq', calling it an "un-Quranic" practice.
This signature campaign started two months ago, it was meant to stop a man divorcing his wife by saying talaq thrice, said Safia Akhtar, state convenor of BMMA. "In two months we got 50,000 signatures. We had earlier sent our draft with 50,000 signatures to the Prime Minister," she added.
"Coupled with oral divorce is the heinous practice of nikah halala which also must be abolished," the letter, signed by the women, reads. "The instant method of divorce has no mention in the Quran. In fact the Quranic method requires a 90-day process of dialogue, reconciliation and mediation before divorce takes place," it adds.
The letter also mentions that a survey by the BMMA found that 92% of Muslim women want the triple talaq system to be banned.
But on the streets of Delhi's Jamia Nagar, women are still hesitant to talk about the issue, though they agree that indiscriminate pronouncing of triple talaq has left many women destitute.
"I think it should be stopped. Many a time, husbands get drunk and just say talaq thrice. Then the woman is just left nowhere. This is not right," said a student on condition of anonymity.
"There's a provision in Islam called khulla, under which a woman can seek divorce from her husband. But to do that, a woman has to go take permission from her man, whereas a man can just say talaq talaq talaq and it's done," said another student.
"Triple talaq is against our scriptures," said Zafar Islam, scholar and Editor-in-chief, Milli Gazette. The scriptures, he said, provide for 3 months of dialogue — once after every talaq is said. "Three months is enough to sort out all differences. The government needs to conduct a proper survey regarding this," he added.http://www.ndtv.com/india-news/muslims-write-to-womens-panel-want-end-to-triple-talaq-nikah-halala-1414263