Three eminent writers from Punjab announced that they were returning their Sahitya Akademi awards, while Kannada writer Aravind Malagatti resigned from the body's general council, joining the growing protest by litterateurs over "rising intolerance" and "communal" atmosphere.
With the writers' protest over its "silence" on rationalist MM Kalburgi's murder growing louder, Sahitya Akademi chairperson Vishwanath Prasad Tiwari came out with a statement saying the apex literary body stands for freedom of expression and condemns attack on any writer or artist anywhere. It asserted its commitment to the "core secular values" enshrined in the Constitution and the "right to life of all".
Eminent writers Gurbachan Bhullar, Ajmer Singh Aulakh and Atamjit Singh, today announced that they were returning their Sahitya Akademi awards like several other authors including Nayantara Sehgal, Sara Joseph, Uday Prakash and Ashok Vajpeyi demanding that the Akademi speak out against the killing of its member Kalburgi and other rationalists and the "communal" atmosphere in the backdrop of the Dadri lynching incident.
Bhullar said he was perturbed by the attempts to "disrupt the social fabric of the country" "During recent past, the attempts at disrupting the social fabric of the country, targeting particularly the area of literature and culture, under an orchestrated plan of action, has been perturbing me," he said.
The 78-year-old author born in Bathinda in Punjab had been awarded the Sahitya Akademi for his 2005 book of short stories Agni-Kalas.
A renowned Punjabi playwright, Aulakh said he was very pained by the attacks on "progressive writers, leaders of the rational movement and the forcible saffronisation of education and culture". He said he was "very upset over the communal atmosphere being created in the country and the central government was not performing its duty as the representative of a secular and democratic country".
Punjabi theatre personality Atamjit Singh said he was returning his Akademi Award as he "is very upset over the incidents communal hatred in the country for the last some months".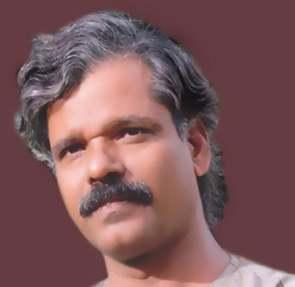 In more embarrassment for the Akademi, Aravind Malagatti resigned from its general council, condemning its 'silence' over the killing of progressive thinker and scholar Kalburgi. "Killing of personalities like Kalburgi, (Govind) Pansare and incidents like Dadri lynching are an attack on the Constitutional rights in this country. They are highly condemnable," Malagatti said.