Oxfam's India Inequality report 2022 reveals the extent of the digital divide in the country and how it impacts access to education, healthcare, and financial service for marginalised communities.
The India Inequality Report 2022: Digital Divide by Oxfam sheds some light on the impact of the digital divide on inequality in India during the pandemic. It explores the lack of access to ICTs as one of the major characteristics of the divide, and points to the fact that approximately 70 percent of the population has poor or no connectivity to digital services. Government schemes such as BharatNet, which aim to provide digital connectivity in rural India, have also failed to deliver effective results. Among the poorest 20 percent households, only 2.7 percent have access to a computer and 8.9 percent to internet facilities. The report also highlights the social, political, and environmental factors that determine who goes online and for how long, and who doesn't. For example, only 38 percent of households in the country are digitally literate. Additionally, only 31 percent of the rural population uses the internet as compared to 67 percent of the urban population.
The Oxfam report identifies education, healthcare, and finance as sectors that underwent rapid digitisation during the pandemic. Here's a look at some of the findings from the report that bring to light how the digital divide impacted socio-economic inequalities during COVID-19 with respect to these three sectors:
1. Online education remained a challenge for many
Access to the internet through any kind of device was found to be far better in urban India at 44 percent than in rural areas at 17 percent. Across different caste groups as well, only 4 percent of students from SC and ST communities had access to a computer and the internet.
It is important to note that the digitisation of education yielded great results for start-ups such as Byju's, which was valued at USD 10.8 billion during the pandemic, an amount equivalent to the combined annual income of 25 million Indians at the time. In addition to this, EdTech products (instruction aids in classrooms for teachers or at home for students ) continue to remain inaccessible for many due to their high costs. The average cost of these products is estimated to be INR 20,000, while the average income of the poorest 20 percent households is INR 25,825.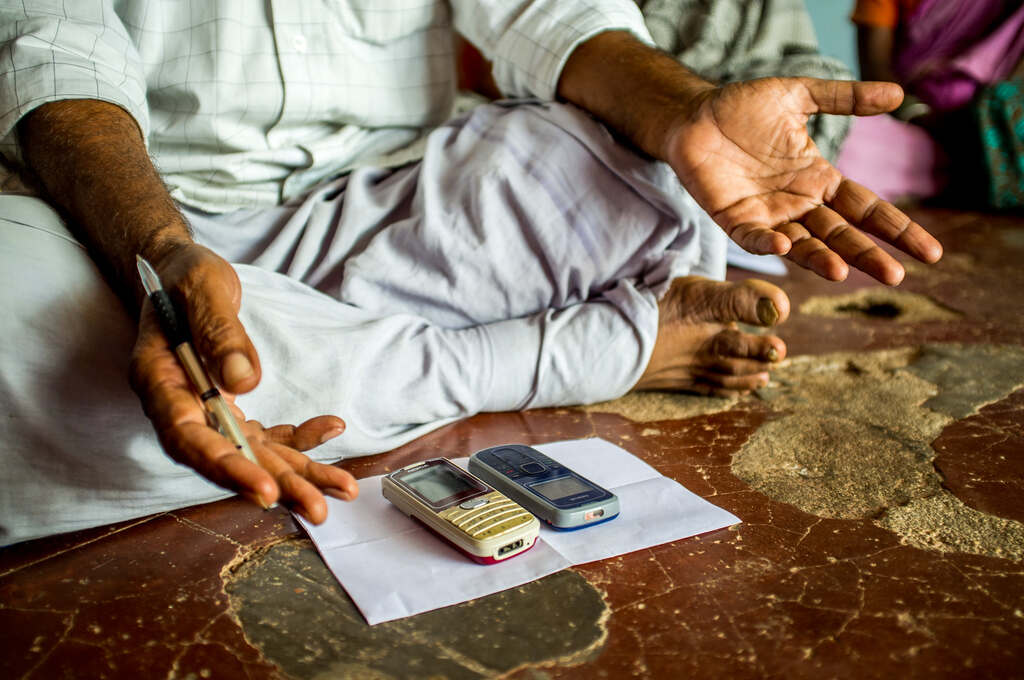 2. Teachers struggled to deliver education digitally
More than 80 percent of teachers reported facing challenges in teaching online. Many of them also had issues related to data expenses and connectivity. Furthermore, 20 percent teachers reported that adequate training on delivering education digitally was not provided to them. Two out of every five teachers also claimed not to have access to the devices they needed to teach digitally.
3. Online learning came at the cost of mid-day meals
Unavailability of mid-day meals, that would be typically provided in-schools, was also a cause of concern for parents when schools shut down during COVID-19. Even though the central government in March 2020 advised all states to continue providing eligible children with meals, the delivery on-ground was lax. More than 35 percent parents reported that their children did not get mid-day meals during the pandemic.
4. Digitisation of healthcare did not improve access to it
The National Digital Health Mission (NDHM), also known as the Ayushman Bharat Digital Mission, was launched during the pandemic with the aim of building a digital health ecosystem in India. However, inadequate digital infrastructure and literacy, for both the receivers as well as the health service providers, remained a challenge for its implementation. Tools such as e-Sanjeevani—a telemedicine platform that connects rural areas with quality healthcare providers—and the maintenance of electronic health records of patients, for instance, require access to a smartphone or a computer and the internet. With over 70 percent of the population in India having poor or no connectivity to digital services, the digitisation of healthcare didn't necessarily improve access to public health services the way it was intended to.
5. In fact, this digitisation made it harder for many
Take the distribution of COVID-19 vaccines through the CoWIN app as an example. The need to book slots online presumed literacy as well as digital literacy. Many either did not have the resources (internet, smartphone, computer) or the digital know-how to book a vaccine slot online. Neither could they download their vaccination certificates easily from the app. This caused further delays in them receiving the vaccines. According to Oxfam's 2021 health inequality report, as of May 2021, while 30 doses were administered per 100 persons in urban India, only 12.7 were administered in rural India. CoWIN thus inadvertently created a hierarchy in vaccine accessibility and excluded the digitally disconnected.
Health experts have gone as far as to say that not having access to broadband internet will now be an additional barrier to healthcare delivery. India's medical apps market, for instance, is estimated to reach INR 337.89 billion in the next three years. Since the pandemic, the use of healthcare apps such as 1mg and Practo and wearable devices such as blood pressure monitors and fitness bands have seen a drastic rise. However, these services only cater to the English-speaking, digitally literate class.

6. The growth of digital financial services did not guarantee financial inclusion
The Unified Payment Interface (UPI) and cashless/electronic transactions saw rapid growth during the pandemic. However, it is important to note that this growth wasn't uniform. The richest 60 percent, for instance, are four times more likely to do a digital payment than the poorest 40 percent in India. This can be attributed to the fact that the tendency to use formal financial services, such as private or commercial banks, is low among marginalised communities such as women, youth, people living in remote rural areas, and ethnic minorities. It is lowest for ST households in rural India. Additionally, only 41 percent of small and marginal farmers use public and private sector banks. This is because most of them don't have legal documents such as Aadhar, PAN, ration card, or voter ID, making it hard for them to access bank accounts and other financial systems.
It is evident from the findings of the report that the process of digitisation alone cannot be considered the ultimate solution for all our challenges. Without addressing the socio-economic context of the digital divide, especially in India, the ongoing digital revolution across healthcare, education, and finance, if left unchecked, will not only continue to foster inequalities, but may also worsen them.