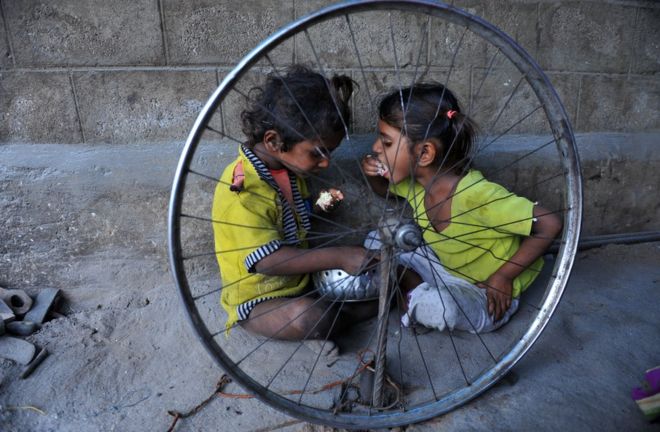 Economist Jean Dreze's new book makes an increasingly necessary argument that creating a morally good, progressive society is as important as improving traditional development indexes, writes Nilanjana S Roy.
The jhola, a sturdy, often exuberantly decorated cloth sling bag, can be spotted all across India. Over time, this precursor to the backpack and the man bag became the accessory of choice for a varied set of Indians, from sadhus (holy men) to college students to clerks.
It has also become synonymous with social activists, field researchers, academics, artists and rural workers, collectively dubbed "jholawalas".
The term, once mildly affectionate, is now often used derisively by the media and politicians as a denunciation of forms of liberal thought and activism branded as bleeding heart, communist or anti-corporate.
"Jholawala has become a term of abuse in India's corporate-sponsored media… a disparaging reference to activists," development economist Jean Dreze writes early in Sense and Solidarity: Jholawala Economics For Everyone, a welcome collection of his essays.
Mr Dreze reclaims and reinvents the term, though he's quick to add that the "jholawala economist" is a mythical being.
His "jholawala economist" would be the "road scholar" researcher or progressive economist who believes that social development in countries like India must be accompanied by ethical development, and the spread of civic sense.
Creating a morally good, progressive society would be as important as improving traditional development indexes.
Mr Dreze, born in Belgium, is an Indian citizen who's lived in, worked in and explored parts of India for almost 40 years.
He is one of the country's best-regarded development economists, known for his influential work on hunger and gender inequality in particular.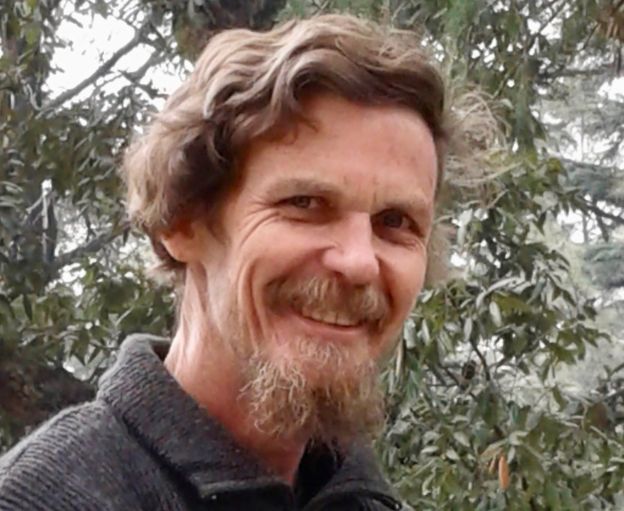 He lives in Ranchi, capital of the eastern Indian state of Jharkhand, known for its coal mines.
It's striking that he begins his introduction to the book with a brief meditation on privilege – the gap between the world of those who work at thankless, sometimes brutally demanding jobs (such as the koilawalas or coal workers whom he sees going by in the hundreds every day in Ranchi) and those who benefit from or seek to build a new India.
What separates the two? Chance, says Mr Dreze, nothing more than that. "In India, as elsewhere, the privileged tend to nurture the illusion that they 'deserve' what they have."
This illusion evaporates rapidly, he explains. Rich people might work hard, but so do coal workers, construction workers and domestic help.
This is not a popular argument at a time when the powerful and those aspiring to power prefer to either ignore the poor and disenfranchised, blame them for their own plight, or angrily persecute activists for shining a light on their circumstances.
But it is an increasingly necessary argument.
The essays in Sense and Solidarity rest on research and field surveys done between 2000 and 2017, and bring to life changes in social policy in India.
They attest to the value of his firm plea for a public policy informed by the direct experiences and evidence of those on the ground, less theoretical, more an outcome of "democratic practice".
Economists and jholawalas, Mr Dreze suggests, could both learn much from each other.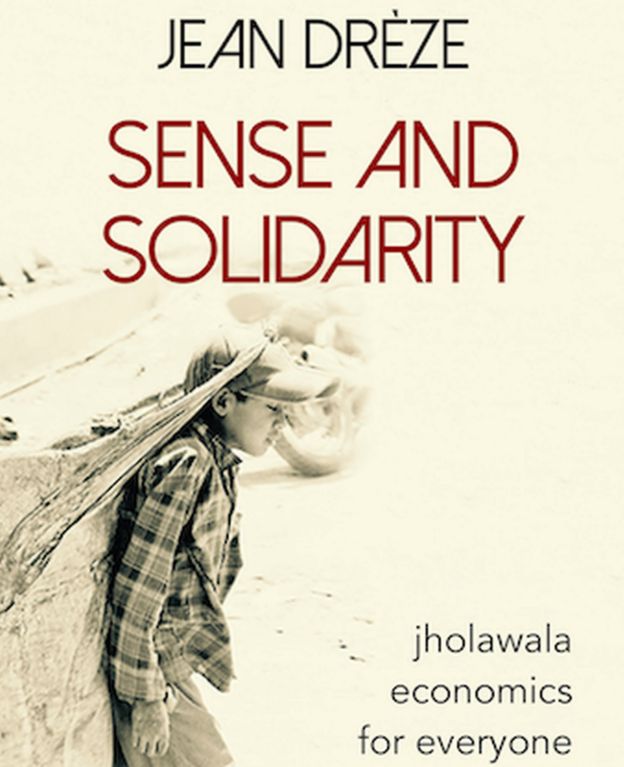 In the early 2000s, the country had vast food stocks, he writes, "if all the sacks of grain in the Food Corporation of India were lined up in a row, they would stretch for a million kilometres".
But in 2002, Mr Dreze and his partner, Bela Bhatia, visited Kusumatand in Jharkhand thrice to investigate starvation deaths.
What they found shocked them – the entire hamlet lived in a state of semi-starvation. Children did not play – they stood by "listlessly, ill-clad and under-nourished".
Travelling in the central Indian state of Madhya Pradesh to a village called Chharch in 2003 was "like descending deeper and deeper into a dark well of poverty and hunger".
This India rarely makes it to television debates, and Mr Dreze urges solutions that go beyond quick-fix schemes and "yojanas" (the Hindi word for plan, commonly used in the names of government schemes).
The second section in the book, "Poverty", grapples with a key and lasting problem – the selection of eligible households for inclusion in social schemes, and the "bitter struggle" of those attempting to live on or below the poverty line.
The elderly, Mr Dreze discovered, were frequently the worst hit. They lived "quiet and unobtrusive lives", rarely complaining in public, but their tales of sorrow were endless.
Time and again, he returns to the lives, and troubles, of humans to the landscape of statistics, schemes and policies.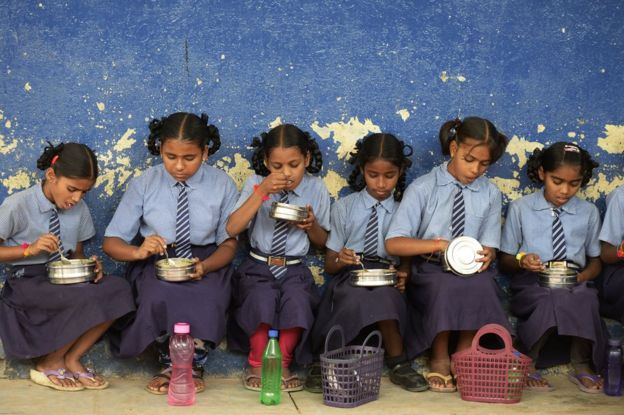 The mid-day meal scheme, where schools provide a hopefully nutritious lunch to children, has had a positive impact on health – but also on challenging traditional caste prejudices, as children learn to eat together.
On caste, he writes about the subtle way in which discrimination works. In a survey conducted in the north Indian city of Allahabad, they found that 75% of those who occupied positions of power and influence across a variety of public institutions were upper-caste.
He visits a Dalit village in the central state of Madhya Pradesh's Rewa district. It has no approach roads, and is hemmed in by the fields of upper-caste farmers.
"The hamlet had the feel of an island surrounded by hostile territory," he writes.
On demonetisation, India's currency ban, and on Aadhaar, the universal identification scheme, Mr Dreze is swift to point out that the "disruption" caused is paid in public hardship, deaths and vulnerability to extreme surveillance, rescuing the term from the business-jargon use of "disruption" as a positive effect.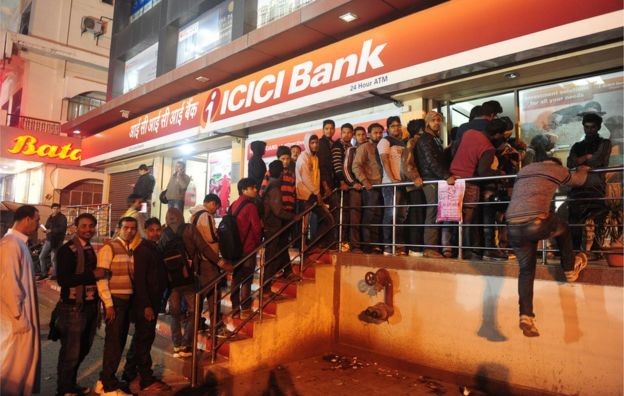 Like a growing number of intellectuals and activists, Mr Dreze too has been attacked for his plainly stated views.
He was prevented from speaking at a recent function by a minister from India's ruling BJP who shouted him down when he argued that communalism was at its most dangerous when the state created antagonism between communities.
But the model of development that he advocates has far more hope to offer India than big dams and bullet trains.
In his final essay, he suggests that it's time to retire the belief, widespread in mainstream economic theory, that "rational self-interest" is the prime motivation of economic agents. This is only "a kind of superstition," Mr Dreze writes.
People act out of love, kindness, compassion, public-spiritedness, solidarity and more.
The value Mr Dreze wants to nudge thinkers on development towards is public-spiritedness, so close to the fraternity that accompanies liberty and equality.
What would "development" in India look like if it was driven by public-spiritedness, or politics (and policies) if they were truly in the public interest?
It's a big question. Anyone who answered it might actually have a chance of building a New India – so loudly promised, and so elusive.
http://www.bbc.com/news/world-asia-india-41397026