Justice BH Loya died five months after taking over Amit Shah's case.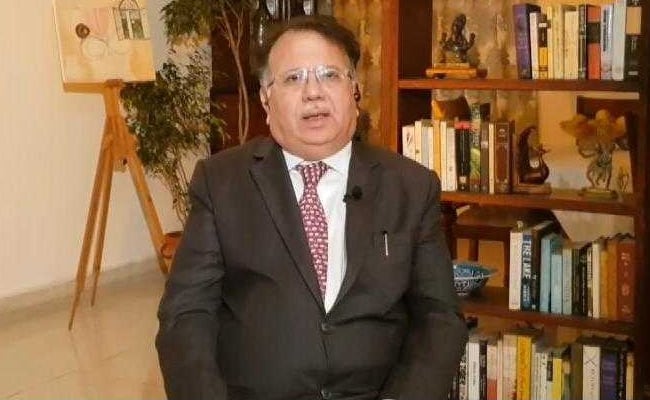 NEW DELHI:  How a judge deciding whether BJP chief Amit Shah should be tried for murder died in December 2014 must be investigated, says one of the most respected judicial voices in the country, Justice AP Shah.
In an interview to NDTV, Justice AP Shah, who retired as the most senior judge of the Delhi High Court and headed the Law Commission said, "His family feels very strongly that there was some foul play in his death. Now there was a long list of circumstances starting from the fact that there was blood on his clothes, and somebody signed the postmortem report as it is. They feel that there is something wrong with the conclusion that he died of cardiac arrest."
His comments are based on a report by Caravan, a news magazine, in which his family said that they are not convinced that his death was a natural one. Justice BH Loya died five months after taking over Amit Shah's case.
"I feel that it is very necessary that the head of judiciary – either CJI (Chief Justice of India) or Chief Justice of Bombay High Court should look into it," said Justice AP Shah.
Justice Loya's family has also alleged to Caravan that before he died, Justice Loya confided to them that he had been offered a 100-crore bribe by the then Chief Justice of the Bombay High Court, Justice Mohit Shah, for a verdict favouring Amit Shah.
NDTV cannot independently verify these allegations; Justice Mohit Shah did not respond to requests for his comments.
Justice AP Shah told NDTV that Justice Mohit Shah, now retired, should step forward and clear his name. "In these recent times the judiciary is suffering from self-inflicted wounds. This is the tallest institution in this country, at least in the perception of many citizens and they have tremendous faith in the judiciary. It is necessary that for the independence of the judiciary that (former) Chief Justice (Mohit Shah) clear his name," he said.
About two weeks after Justice Loya died while in Nagpur to attend a wedding, the judge who replaced him in hearing the CBI case against the BJP president exonerated Amit Shah, ruling out his trial. The CBI had alleged that as Home Minister of Gujarat, Amit Shah ordered the extra-judicial killings of Sohrabuddin Sheikh, a petty criminal in Gujarat, his wife, and their friend who was a witness to Sheikh's gunning down in 2005.
The case was moved from Gujarat to the Bombay High Court on the orders of the Supreme Court after the CBI alleged that Amit Shah's political stature in his home state could influence the proceedings.