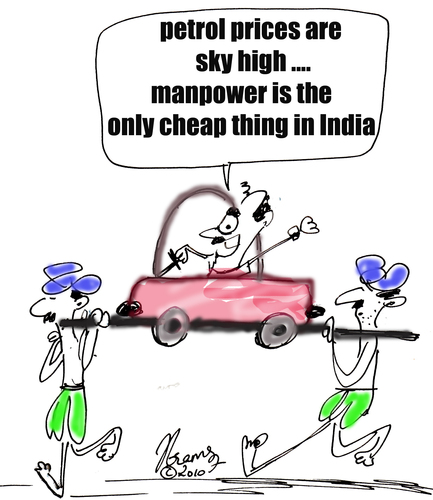 Invitation
Seminar: The Magic Tricks of Petrol Price Hike
The government has raised the price of petrol once again, this time  by a whopping Rs. 7.50 per litre. This is the sixteenth time petrol prices have been raised in the past 16 years. The government is claiming that the prices have been raised due to rise in International Crude Oil Prices, and the price increase was necessary as  otherwise the domestic oil companies would go bankrupt.
How true are all these claims? What is the real reason behind the Petrol Price Hike? To discuss these questions in detail, Lokayat is organising a Seminar on the issue:
Seminar:  THE MAGIC TRICKS  OF PETROL PRICE HIKE
Speakers:   Dr. Sulabha Brahme
Neeraj Jain
Date:     Saturday, June 2, 2012
Time:    6 to 8 pm
Venue:  Bharat Itihas Sanshodhak Mandal Hall, Sadashiv Peth, Near Bharat Natya Mandir, Pune.
Do join us.
In solidarity,
Alka Joshi
94223 19129      
—
Neeraj Jain, Lokayat
Flat No. 20, Building No. A-3,
Ishanya Nagari, Warje,
Pune – 411 058
Ph. Mobile             094222 20311
Landline:             020-25231251

Related articles