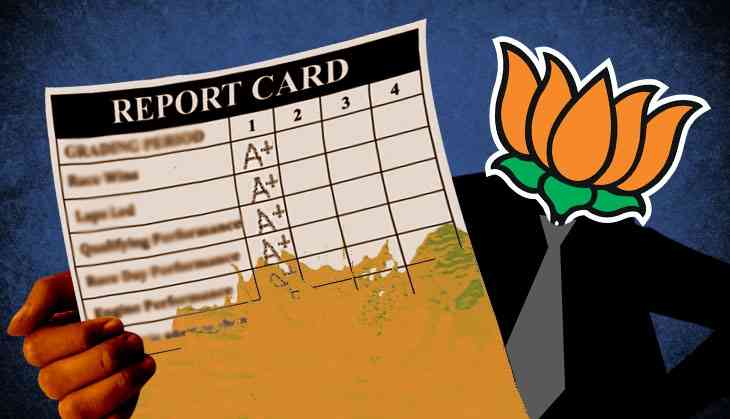 Measuring poverty has been a tricky concept for policymakers for decades. In India, the process has continuously evolved from one approach to another. The Narendra Modigovernment appears to be working on a new parameter of measuring poverty based on bank balance.
Under the Rural Development Ministry's 'Mission Antyodaya' aimed at creating 50,000 poverty-free panchayats, the threshold for a healthy savings bank account has reportedly been set at Rs 10,000.
This means that those panchayats that can show a high number of households with a minimum balance in their savings account of Rs 10,000 will receive better ratings on the poverty index.
The bank balance criteria will be one of the 21 new parameters to be used to assess poverty in a gram panchayat. Specifically, it will be used to determine "economic development".
This will be a new step in the journey of India's tryst with poverty measurement. From the 1970s till the late 1990s, the Planning Commission used to calculate poverty based on the cost of calorie consumption in rural and urban India. After that, the National Sample Survey Office started measuring poverty based on consumption of five items (clothing, footwear, durables, education and institutional health expenditure).
The Rural Development Ministry has also been studying rural poverty separately through the Below Poverty Line (BPL) census. In 1992, this census used income as a means to classify the poor, then moved on from income to consumption in 1997 and eventually to a basket of 13 criteria in 2002.
For the next census (2011), the NC Saxena Committee retained this approach but reduced the number of indicators from 13 to 5. If the ministry will now measure poverty based on the money in a household's bank account, this will be a major shift.
Will this be a better way? The jury is out on that question.
Catch spoke to Saxena himself to seek his views on the development and he was largely positive about it. He said that bank balance is a simple indicator to measure poverty and it is good to have simple indicators because they are more likely to yield authentic data.
Saxena, a former bureaucrat, informed that on previous occasions too similar simple parameters like ownership of tractor or a pucca house has been used to measure economic status. However, he added that one challenge will be – the huge difference between the size of panchayats from state to state.
Economist Amir Ullah Khan, director of Aequitas Consulting, too welcomed the new criteria because it shows that for measuring poverty, policymakers are now looking at cash with the poor. He said this parameter is likely to throw up a larger number of poor in the country than previously imagined and poverty alleviation programmes will have to be altered accordingly.
However, Khan also flagged that 40% people in the country still do not have bank accounts and even among the 30 crore newly opened Jan Dhan accounts, 25% have zero balance.
Shashi Bhushan, former advisor on poverty alleviation to the Andhra Pradesh government, said while this could be a good indicator, it will require a simultaneous look at some corresponding criteria. He explained, for example, that it will have to be monitored that for how long did a particular bank account managed to sustain a balance of Rs 10,000 or more.
He added that it will also be important to see if the household with this amount in the bank account had no debt or subsidy grant or refund from the government. Domestic savings data will also need to be considered, Bhushan said.
Ravi Srivastava, Professor at Jawaharlal Nehru University, flagged a major concern. He said at the outset, this seemed like a contradiction because these days, the government and the banks are making the poor open bank accounts and maintain a minimum balance to avail of various government benefits like insurance and agricultural subsidy.
"How can you make the poor open bank accounts and then use those accounts and the money therein to declare them non-poor?" Srivastava asked.
He also pointed out a basic fault in the premise of asking people to share details of their bank balance with the government. Of course, the government can access that information now, thanks to Aadhaar, but the government is not supposed to use Aadhaar for that, Srivastava also pointed out.
An obvious problem with this criteria seems to be that it will reverse the thought process behind poverty measurement.
The calorie intake methodology was junked precisely because it looked at only one dimension of poverty when it is actually a multi-dimensional phenomenon. This is the reason the consumption basket logic was resorted to but using only one criterion (of money in a bank account) may make the exercise uni-dimensional again.http://www.catchnews.com/india-news/is-the-modi-govt-making-the-poor-open-bank-accounts-then-using-that-to-declare-them-non-poor-89732.html