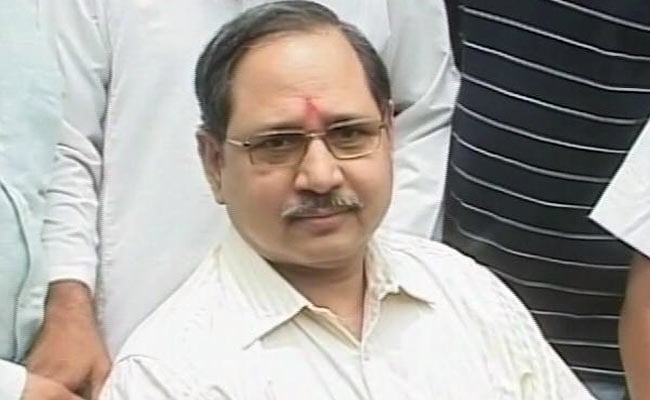 GANDHINAGAR: 
Gujarat's top cop
Director General of Police
PP Pandey has resigned, it was announced, after the Supreme Court said today that it would order his removal unless he has offered to quit. The
Gujarat government
told the court that Mr Pandey was ready to step down and would be relieved of his post immediately. Meetings have begun in state capital Gandhinagar to appoint a successor. PP Pandey has been charged with murder in the 2004 Ishrat Jehan encounter case and is out on bail; the Supreme Court was hearing a petition challenging his appointment last year as Gujarat's police chief.
While appointing Mr Pandey to the top post last April, the state government had said he would only hold additional charge. But he was given an extension after his tenure ended this January and he was due to retire on April 30. The Gujarat government told the court today that it wanted to extend Mr Pandey's tenure for six months, but the union Ministry of Home Affairs had allowed only a three-month extension.
Next in line to be Gujarat's police chief is Geeta Johri, who was initially charged in the Sohrabbudin Shiekh encounter case, but the charges were later dropped. Also said to be in the race is senior police officer Pramod Kumar. Ms Johri retires at the end of the year and Mr Kumar in February next year and the state government is expected to factor in the police chief's key role in the smooth conduct of assembly elections, due in Gujarat in November.
The petition against Mr Pandey was filed by a predecessor Julio Ribeiro, who has argued that the state's police cannot be headed by a person accused of the murder of four people, especially when trial is yet to begin. Mr Pandey has been charged along with others with conspiracy, illegal confinement and murder in the Ishrat Jehan case by the Central Bureau of Investigation or CBI.
19-year-old Ishrat Jahan and three others were killed in an alleged fake encounter in Gujarat in June 2004. The Gujarat Police said they were Lashkar terrorists and were in Gujarat to assassinate the then Chief Minister Narendra Modi.
A CBI court is hearing the Ishrat Jehan case. The CBI has filed two charge-sheets, the first of which accuses Mr Pandey and others of staging a fake encounter to kill the four people. The second charge-sheet is against four people, including officers of the Centre's Intelligence Bureau, but that is still be taken on record by the court.