Last updated on: January 10, 2014 , Rediff.com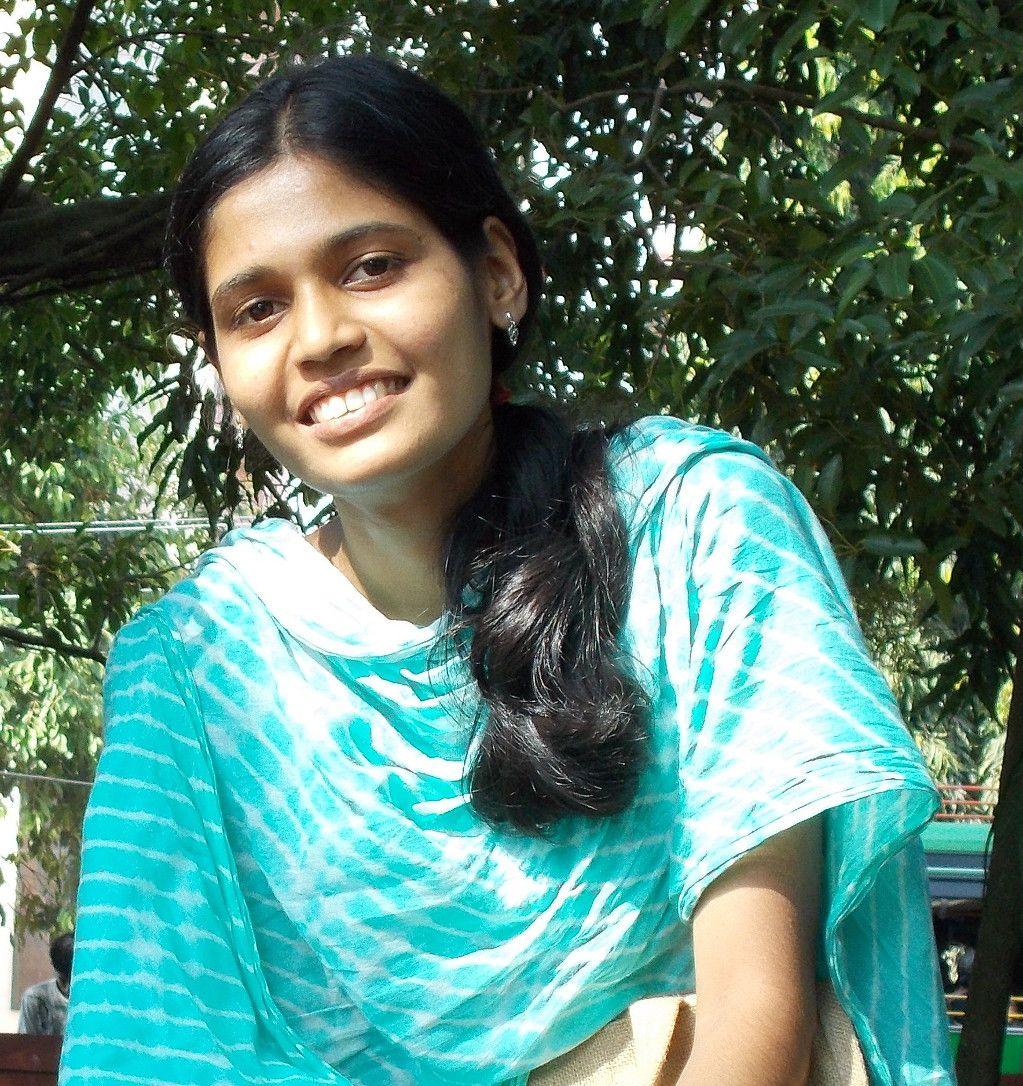 'This society discriminates against a girl from the time she is born, in school, at home, everywhere,' young lawyer Anima Muyarath, who was suspended by the local bar association for a post on her Facebook page, tells Rediff.com's Shobha Warrier.
When Anima Muyarath, a 24-year-old lawyer in Kerala, wrote about her male colleagues on her Facebook page in October 2013, she did not realise that she would become a topic of national discussion.
The bar association in the city where she works suspended Muyarath for a month for her Facebook post.
This is what she posted on her Facebook page in October, in Malayalam: 'It has been five months since I started practising as a lawyer… I don't know whether the workplace in the other parts of the world is like this or not.'
'I met several lecherous persons at the bar. It seems they do not see current Malayalam films; they still address women as 'sugar candy, darling' and tell them 'You are so beautiful'…
'They still follow the age-old practice of looking at young women as either lovers or sisters. Let me express my contempt for all these useless men.'
Her suspension has not angered or saddened Muyarath; it has amused and surprised the young lawyer.
Muyarath spoke on the telephone with Rediff.com's Shobha Warrier about her Facebook post and how she thinks women are treated in Kerala.
You wrote the post in October five months after you joined the bar. Was it such an unexpected experience for you?
The funniest thing is what I experienced was not such a serious issue at all. If it were so, I would have registered a police case or complained to the bar association.
There are many male advocates who indulge in silly talk not only with me, but with others also.
Did you get angry when they spoke like that?
I used to feel contemptuous about those people. That is exactly what I wrote; that I was expressing my contempt.
Maybe they are such weak men that they behave so silly around women. I now think this may be happening everywhere.
The image Kerala has outside the state is that it is difficult for women to work and lead an independent life in the state. Do you feel so?
I have also heard from my friends that that is the kind of image Kerala has outside the state. As I have not worked outside Kerala, I do not know personally how it is elsewhere.
Yes, in Kerala, as a woman, one has to struggle at every juncture. But what I wrote is my personal experience and not a general statement.
Did you write that post because you were unhappy and perturbed?
Not at all. I was not unhappy or perturbed.
I was contemptuous of the men who behaved that way. It only shows what kind of people they are.
It was a kind of eve-teasing. There are two kinds of subjugation; one is to make a woman feel she is inferior to them. Or else, they make you their sister, lover or mother.
Both these are ways to subjugate a woman.
It is common practice that when they see a young woman at the bar, they immediately try to arrange a marriage for her.
Is the workplace for that? A woman goes there to work and not find a partner.
When a new male member joins the bar, they start talking about his ability while they want to arrange marriage for the girl.
They don't even think that a woman goes there to be a lawyer!
Look at the difference in the way they look at men and women.
I do not know how it is in other workplaces in Kerala, but this is the impression I got from the bar association.
It doesn't mean I was harassed or anything like that. It was just an exercise of freedom of speech.
You were suspended for writing the post. Did you expect such a reaction from the bar association?
What does the reaction show? That the system is so male dominated.
This is not the first time somebody has written something. There are many who write criticising even Supreme Court verdicts.
Just see what so many lawyers have written about the Supreme Court verdict on Section 377 (of the Indian Penal Code criminalising homosexuality).
If they felt offended because of a small post I wrote on my private page, it is only because I am a woman.
How did the bar association let you know about the suspension?
One-and-a-half months after I wrote the FB post, I got a showcause notice.
What they said was, I had committed professional misconduct and I had insulted the entire advocate community.
If you read my post, you will see that I have never said that all were like that.
I have also not mentioned anybody's name.
I do not know how it can be construed as a statement insulting the entire advocate community.
The showcause notice said that disciplinary action would be taken against me.
How did you respond to the notice?
I consulted my seniors and I explained my stand.
They replied that my explanation was unsatisfactory and they called me for a hearing by the end of December.
I had to go to Bangalore to write an exam when they called me for the hearing.
I wrote to them about my examination with a copy of the hall ticket. Yet they said it was not genuine and I was trying to delay disciplinary proceedings.
They took action against me in my absence without hearing me.
How are you going to deal with the suspension?
I am only a junior lawyer and I have no time or inclination to waste my time on such things.
At a time when I should be building my career, why should I waste my time going to the women's commission or the human rights commission and pursue it?
You need a lot of time and energy to do so. I don't think it is advisable for a junior advocate to do so.
How will the suspension affect your career?
There is nothing that prevents me from practising as a lawyer.
I am only denied the working and recreation rooms, canteen and toilet of the bar association for a month.
I may not get the rights and privileges offered by the bar association. But I can continue to go to court and practise as a lawyer.
Do you think this reflects the attitude of society as a whole, to women?
That is exactly what I feel today.
When I started my career, I was under the impression that this is one profession where you have a lot of freedom and independence to work.
I was very ambitious, but now I feel that this is how it will be.
What lies behind the reaction is male domination and the feudal nature of our society.
The Constitution provides us with the fundamental right to expression.
Imagine those who are going to provide justice are the ones who want to curb even the freedom of expression of an individual.
How did your male colleagues react to the suspension?
Nobody has told me anything. I don't know whether they are supportive.
I came here just eight months ago.
What I have heard is, most of the male lawyers are very agitated about what I wrote. It seems they feel what I did was very bad.
I do not know why they feel offended. It only reflects the attitude of a male-dominated society.
This society discriminates against a girl from the time she is born, in school, at home, everywhere.
You feel that all the time.
How did the bar association react to the media coverage in Kerala?
They said it was only a problem within the family.
I don't understand how the bar association became our family!
Maybe they understood using the word family is the best way to subjugate a woman!
Are you a feminist?
Yes, I am. I am influenced by feminist politics and I am more sensitive to issues related to women.
Read more here — http://www.rediff.com/getahead/interview/it-was-a-kind-of-eve-teasing-says-lawyer-suspended-for-facebook-post/20140110.htm