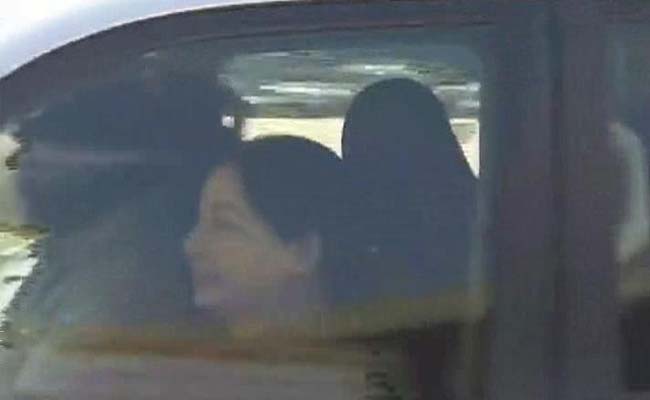 BANGALORE: 
 Tamil Nadu Chief Minister J Jayalalithaa has been found guilty in an 18-year-old corruption case. The case, alleging that she amassed assets disproportionate to her known sources of income was filed by her arch rival, the DMK.
Here is your 10-point cheat-sheet to this story:
Jayalalithaa, 66, faces up to seven years in jail. She spent a few days in jail after her arrest a few months after an FIR, or police complaint, was filed in 1996.
The three-time Chief Minister will have to step down and appoint a loyalist in her place. There's speculation that she could be considering a few names – former Chief Secretary Sheela Balakrishnan tops the list. Others include former DGP Mr Natraj, former Advocate General and Rajya Sabha MP Navaneedakrishnan, Visalakshi Nedunchezhian, wife of late former Minister Nedunchezhian and Transport Minister Senthil Raja.
The prosecution had argued that Ms Jayalalithaa had just 

Rs.

3 crore when she became the Chief Minister for the first time in 1991 and took a salary of just one rupee, but in her five-year tenure, her wealth and that of three others who lived with her shot up to 

Rs.

 66 crore, without any known business activity.
The alleged illegal wealth includes 2,000 acres of land, 30 kg of gold and 12,000 saris. 

Rs.

 5 crore was allegedly spent on the wedding of Ms Jayalalithaa's foster son now estranged Sudhakaran in 1996, but the Tamil Nadu CM has claimed that the bride's family paid for it.
Ms Jayalalithaa calls the case political vendetta by arch-rival DMK. She argued that the prosecution undervalued her earlier assets, ignored her income from other sources and exaggerated the value of her property.
The case was shifted to a Bangalore court after Ms Jayalalithaa returned to power for the second time in 2001. This was on a petition by a DMK leader who said that a trial in Tamil Nadu could not be unbiased in AIADMK rule. In 2011, Ms Jayalalithaa, a former film star, had attended the Bangalore court to answer over 1,300 questions asked by a judge over four days.
Earlier in the day, hundreds of anxious workers from her party the AIADMK had gathered close to the special court near the Bangalore Central Jail on the outskirts of the IT city; some of them were even seen praying for their leader. Police reportedly had to use batons to restrain some AIADMK workers who tried to cross the barricade to get closer to the court.
In the national election this year, her AIADMK had virtually swept the state, winning 37 of 39 Lok Sabha seats.
There is heavy security deployment at the court house. 2,000 policemen have been deployed there. A total 4,000 are on duty in Bangalore. Vehicles are being thoroughly checked at the Tamil Nadu-Karnataka border.
The Supreme Court on Friday refused to accept the petition of a lawyer who wanted the verdict to be put off on grounds that it would cause massive law and order problems.