The incident happened near Juharkhand's Bajartand village in Ramgarh district in June last year.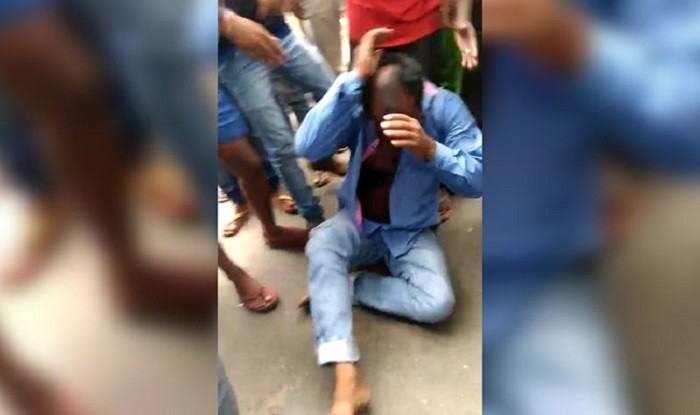 Ranchi, Mar 16: A trial court in Jharkhand on Friday convicted 11 Gau Rakshaks (cow vigilantes) including a Bharatiya Janata Party (BJP) leader in the Alimuddin Ansari lynching case.
All accused were found guilty under IPC Section 302 (murder). Three of the accused were convicted under Section 120B (conspiracy). The quantum of punishment will be announced on March 20.
On June 29 last year, Alimuddin alias Asgar Ansari was lynched to death near Bajartand village for carrying the "banned meat" in a Maruti van. A group of people stopped him and brutally attacked him.
They also set his van on fire. Police personnel rescued him and took him to a hospital where he died during the course of treatment.
According to The Wire, defence layers will soon appeal the conviction.
With the conviction of 11 'Gau Rakshaks', this becomes the first case of conviction in a case relating to violence perpetrated in the name of cow protection in the country.
Alimuddin, a meat trader by profession, was killed by a mob of at least 10, over suspicion of carrying beef in his Maruti van on 29 June last year.
According to an Indian Express report, Raj Kumar, an accused, followed Ansari when he left the market 15 kms away from Ramgarh at 7:30 am on 29 June. He kept the accused informed of Ansari's movement for the next two hours. Ansari's vehicle was then halted at around 9:30 am near Bazar Tand where he was attacked and his vehicle was gutted.
More than a dozen people, including eight from the Bajrang Dal and local BJP unit, were arrested, Indian Express reported.
Ansari's wife, Mariam Khatoon told the media that she was certain that "murder was committed by members of the Bajrang Dal", The Wire report added.
They were rogues owing allegiance to Bajrang Dal.
Last year, Alimuddin's brother Jalil Ansari could not depose before the court because his wife Julekha was killed in an accident outside the courtroom. The accident occurred when Jalil Ansari asked his wife and son bring his identity proof from home.
The police said that an unidentified bike hit the victim's bike, the Indian Express report added. Khatoon alleged that this could have been the "handwork from the opposite side," the IE report added.
With inputs from The Wire, Indian Express