Journalist shot dead in Jharkhand, CM Raghubar Das condemns incident
A delegation of local journalists met Deputy Commissioner Amit Kumar and Superintendent of Police Anjani Kumar Jha and demanded adequate compensation to the family of the victim.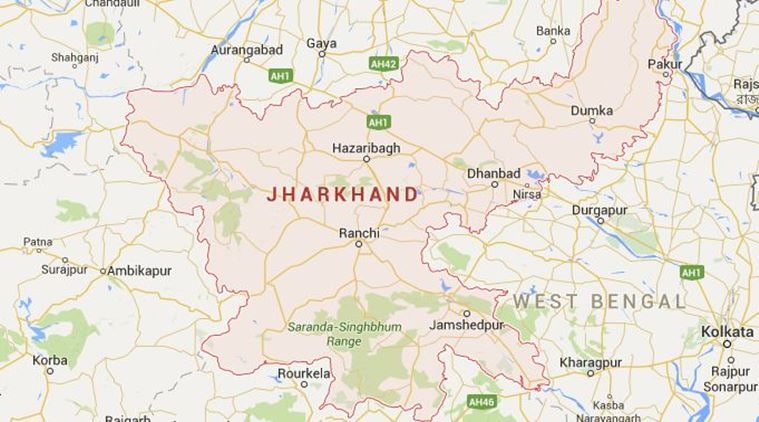 Chief Minister Raghubar Das condemned the incident and asked Director General of Police D K Pandey to arrest the culprits at the earliest.A journalist, aged 38, working for a local Hindi television news channel was shot dead by unidentified persons near his house under Sadar police station area of Chatra district on Thursday night.
The family members and supporters blocked the main road on Friday demanding compensation and immediate identification and arrest of culprits.
Rashtriya Janata Dal supremo Lalu Prasad Yadav, who was addressing an election rally in Panki assembly constituency in Palamu, also reached Chatra and met the family.
Jharkhand Chief Minister Raghubar Das, who too addressed election rallies in Panki, condemned the incident and directed the Director General of Police to ensure that the case was cracked at the earliest. The police said that teams have been constituted and they were working on various possibilities.
However, the family has not yet named anybody in the case.
According to the police, Akhilesh Pratap, who worked for Taza TV and lived in the Sadar market area in Chatra, was returning home on his motorcycle around 10 pm, when unidentified assailants opened indiscriminate fire on him.
The assailants then fled the spot, taking advantage of the darkness. Akhilesh, who was better known in the locality as Indra Dev, died on the spot. The incident occurred close to Panchayat secretariat in the town, not too far from his house.
Deputy Inspector General (Hazaribagh) Upendra Prasad said: "The family is not in a position to speak about the incident. The journalist was returning home on his motorcycle. But, it is not yet clear where was he returning from. We have formed at least three teams to unravel the incident. The forensic team has also visited the spot." Prasad added that five empties and a broken knife were found at the spot. "We have no eye-witnesses yet. But we suspect that the assailants too were on motorcycle.It is not immediately clear if the journalist had any threat from anybody," he said.
Meanwhile, Jharkhand Journalist Association took up the matter seriously and submitted a memorandum of demands in connection with the murder. "We have demanded immediate unraveling of the case, compensation to the tune of Rs 50 lakh," said JJA State convenor Shah Nawaz.
Several delegations across districts met the top officials and submitted memorandum to the Chief Minister through them. Jharkhand police spokesperson S N Pradhan said that instructions have been issued to the district police to work on the case and unravel it in a short time. RJD supremo had reached Panki, where bypolls are scheduled to be held on May 16, to canvass for the Congress candidate, Devender Kumar. Yadav criticised the BJP government for not able to control the law and order situation in Panki and then reached Chatra home of the journalist – See more at: http://indianexpress.com/article/india/india-news-india/journalist-akhilesh-pratap-singh-shot-dead-in-jharkhand-2798835/#sthash.xlHK9yMR.dpuf