The JNUTA said it was "bad enough" that V-Cs were being made to "comply with the government's requirements to demonstrate love for the country through physical symbols.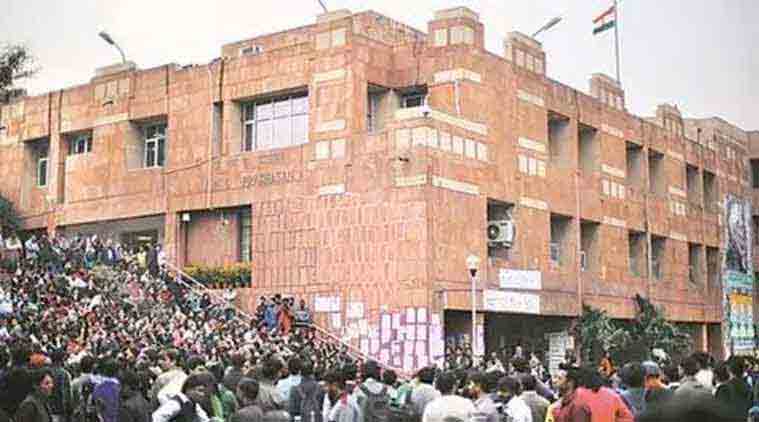 A day after the Jawaharlal Nehru University (JNU) Vice-Chancellor M Jagadesh Kumar expressed his intent to place an Army tank on the campus "to remind students of the Army's sacrifices", the JNU Teachers' Association (JNUTA) Monday said the university cannot be made into a "theatre of war" and that JNU was not a "boot camp". The JNU Students' Union (JNUSU) has also spoken out against the statement and said it was being made to "fan the February 9 controversy" — where the campus was branded anti-national by some over alleged chanting of anti-India slogans — at a time when new admissions were taking place.
Calling JNU V-C's statement "amusing", the JNUTA said, "It is surprising that Prof Jagadesh Kumar can only be inspired to patriotism upon beholding instruments of war. This seems to be only a personal affliction, since the rest of the JNU community does not need these visual aids to feel love and concern for this land…"
"JNU cannot be made into a theatre of war. His statutory role is one of maintaining and promoting the efficiency and good order of the university and of upholding the JNU Act and Statutes. Unfortunately, by these standards, the JNU V-C has spectacularly failed — he and his team have effectively shut down admissions to JNU's research programmes, academic expression is constantly being threatened, every single statutory institution has been perverted…," JNUTA added.
Reacting to the criticism of his demand by the students and teachers' associations, JNU VC Jagadesh Kumar told PTI, "A tank was asked only to recognise and respect sacrifices of our alumni. JNU has been issuing degrees for cadets from all three forces—the Army, Navy and Air Force".
"VC taking a lead in turning the campus into a parade ground is a worrying sign of debilitating and distinctly anti-intellectual effects," JNUTA said.
The association also accused the central government for making vice chancellors comply with its agenda to constantly demonstrate love of country through physical symbols and staged events.
JNU Students Association (JNUSU) General Secretary, Satarupa Chakraborty, said good academic environment, intellectual space for debates and discussions, good academic and infrastructural facilities were primary requirements for an educational institution.
"Army tanks are not for spectacle. Nationalism cannot be infused through beholding instruments of war. The VC and his idea of a tank in the varsity is not needed to instill patriotism. Patriotism is not to be enforced upon," Chakraborty said.
The JNUTA said it was "bad enough" that V-Cs were being made to "comply with the government's requirements to demonstrate love for the country through physical symbols. But, for a V-C to take the lead in turning the campus into a parade ground is a worrying sign of the debilitating anti-intellectual effects of long years in an obedience school."