Commonwealth heads meet: Sikh Federation UK says the release of British national held for targeted killings in Punjab will be the major demand during demonstration .
160 Days In Detention Without Charge
Join the #FreeJaggiNow campaign at Commonwealth Heads of Government Meeting (CHOGM) on Wednesday, 18 April 2018 (11.30am – 3.00pm).
Since 4 November 2017, Jaggi has been detained by the authorities in India. It has now been over 5 months and the investigative agencies have found no evidence or filed any charges against Jaggi. However, what they have done is physically torture him as well as mentally torture him throughout the detainment period. India has also violated every legal right of Jaggi at every given opportunity.
With the upcoming visit of PM Narendra Modi, it is the perfect opportunity to raise our voices and have the leaders of the Commonwealth countries question the India PM. For too now the country of India has persecuted those who highlight their mistreatment of others and are unwilling to answer for their mistreatment of those in custody.
Let us all show India and the world we are no longer going to tolerate the injustices which take place in India on a daily basis. We must be the ones who become the voice of Jaggi and ensure we all work hard to bring him back before he is lost in the corrupt India legal system.
#FreeJaggiNow
A Sikh campaign group on Tuesday announced that it will join a protest demonstration with other UK-based groups against Prime Minister Narendra Modi outside one of the venues of the "Commonwealth Heads of Government Meeting" in April.
Modi and 52 heads of government are due to arrive for the meeting from April 16 to 20, when the UK will assume its chairmanship for the next two years. Security concerns have ruled out Modi making a public address before the Indian community.
The Sikh Federation UK claimed Sikhs would "turn out in thousands" to protest outside the Queen Elizabeth II Centre against Modi, who it described would be the "primary focus" of the demonstration. The release of British national Jagtar Singh Johal arrested in Punjab for targeted killings would be a major issue in the protest.
British MPs and others have often raised Johal's arrest in Parliament, urging the Theresa May government to take up the issue with India. Foreign secretary Boris Johnson has assured his family that London was doing everything it could to ensure he gets access to justice in India.
The group said the demonstration will also be a show of support for Canadian Prime Minister Justin Trudeau for what it called his "standing up for the rights of Sikh nationalists" during his recent visit to India.
India is likely to be tasked with a greater role in the commonwealth at the meeting, which is likely to be the last attended by its head, Queen Elizabeth. Modi and other heads of government are likely to decide on her successor informally during the meeting
The UK will be welcoming the head of states from 53 countries. Amongst them will be the Prime Minister of India, Narendra Modi. In a recent debate we seen FCO Minister Mark Field sat he would "try" to raise the issue of Jaggi with the Indian officials. This appears to be an attempt to take a step back and quieten the
The planned protest will allow Jaggi's voice to be heard by the head of all countries attending. We now have the opportunity raise this issue at a Commonwealth level as the UK government appears to be putting trade ahead of human rights and have done little to ensure Jaggi's rights are protected.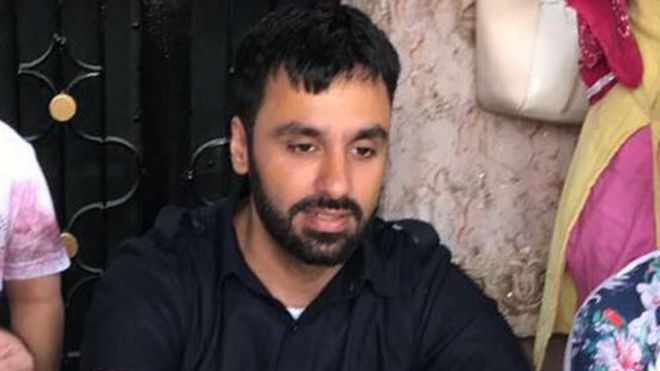 The family of a Scottish Sikh detained in India have said they are worried his case could drag on for years.
Jagtar Singh Johal, from Dumbarton, was arrested in Punjab on 4 November, just over a fortnight after his wedding.
Indian authorities said he was being investigated under seven counts of aiding and abetting of murder.
The 30-year-old denies the claims and his family said no charges had been brought despite him being held for  160 days.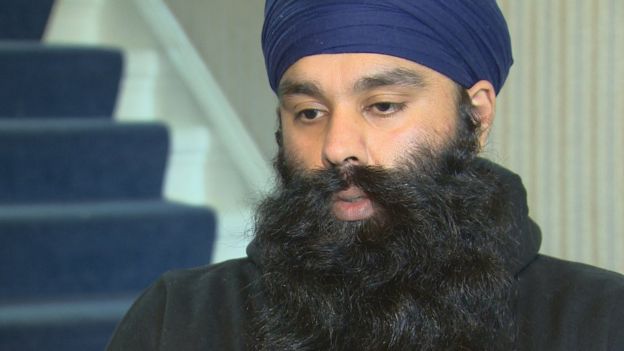 His brother Gurpreet said Jagtar was a peaceful activist who had contributed to a website remembering the 1984 massacre at the Golden Temple at Amritsar but was not a militant.
He said the Indian authorities had not produced evidence to back up its claims against him.
The Indian High Commission said each of the cases against Mr Johal was proceeding "strictly as per due process of Indian law, as in any mature democratic set-up".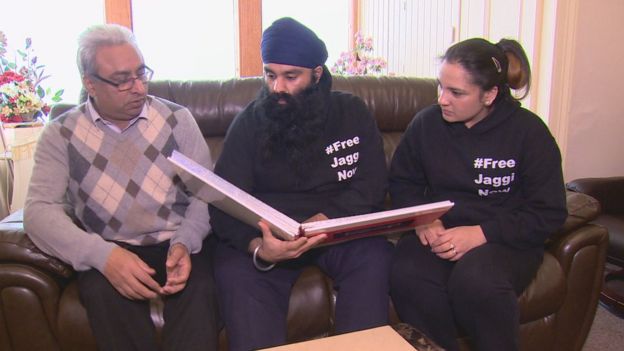 Jagtar was married on 18 October with his father and brothers, who had travelled from Scotland, present.
His brother said he had been due to travel back to Dumbarton on 1 November with the rest of his family but decided to stay with his new wife, who needed to apply for a visa to enter the UK.
Jagtar was arrested on 4 November while out shopping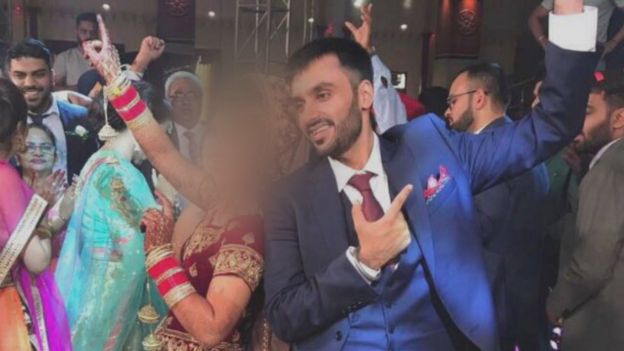 Since then the investigation into him has widened and he is being held in a high security jail.
He alleged he was tortured in jail but this has been denied by the authorities.
His case was taken over by the National Investigation Agency, which examines counter-terrorism, on 19 December.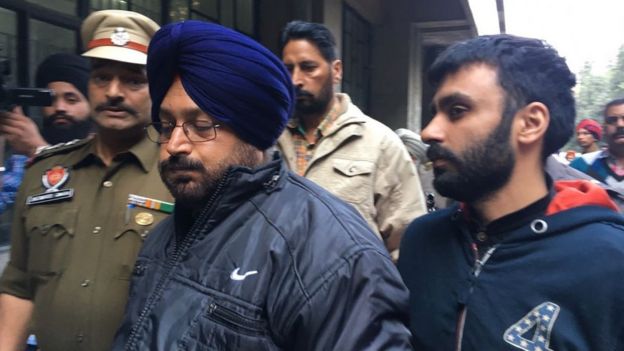 Gurpreet, also from Dumbarton, said: "My concern is that he is not going to have a fair trial because the Indian government have made it into a media trial.
"My biggest concern right now is that this could take, if not months, it could take years."
His brother said when Jagtar was arrested he thought he had been abducted because no-one knew where he was.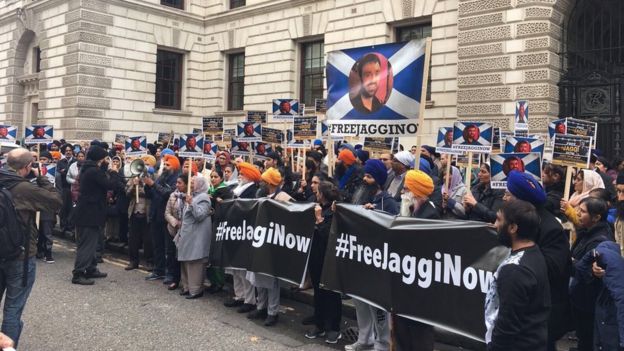 Gurpreet, who is a lawyer, flew out to Punjab but he said the messages coming from the authorities were confused and nobody has ever explained what is going on.
Sikhs across the UK have campaigned for Jagtar's release
His family say he is only a peaceful activist who went on marches for Sikh causes but he also contributed to a website that honours individuals who are described as militants by the Indian government .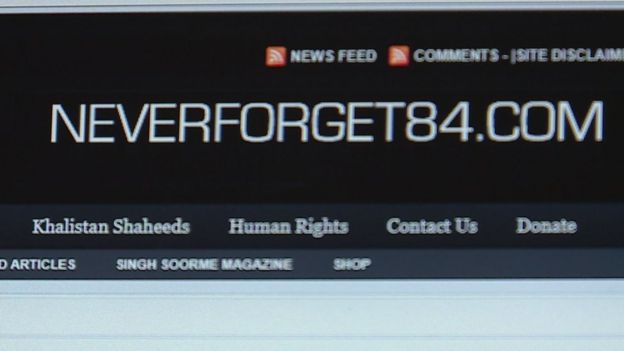 Gurpreet said his brother had done some research and translated documents for a website called NeverForget84.com, which remembers the raid on the Golden Temple at Amritsar, Sikhism's holiest shrine.
In 1984 Indian troops stormed the temple, which was held by Sikh separatists.
According to the Indian government, about 400 people were killed, including 87 soldiers.
But Sikh groups dispute this figure, saying thousands died, including a large number of pilgrims who were there for an important Sikh festival.
Gurpreet said: "It is not a crime to have that information on a website."
"There is not a crime in doing that. I've read documents. I've read articles. Does that mean everyone of us are criminals?"
British ministers have raised the case with Indian officials.
The Indian High Commission in London said: "Each time Mr Johal is remanded into custody for investigation, he has been produced before a court and has undergone mandatory medical examinations to assess his health.
"British High Commission in India and his lawyers have had due access on multiple-occasions to Mr Johal and there is no ground for any claim of torture."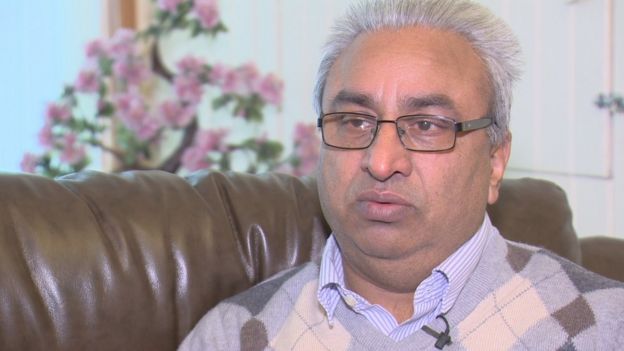 Jagtar's father Jasbir said the news of his son's arrest was "really shocking".
He said his Jagtar had never been linked to Sikh militants and the Indian authorities had produced no evidence.
Jasbir said his son had never been in any trouble.
"He's quite happy doing his internet marketing," he said.
His brother said Jagtar was an Arsenal football fan who had worked as a chef in the family takeaway business until moving into his current job.
According to his father, Jagtar was not a member of any militant group.
"He doesn't go out to meet any kind of organisation at all," he said.
"He'd go to temple and just come back home. We've never had anything like that."
"We don't know what is happening. They don't tell us anything at all."
Join us and let's make sure Jaggi's voice is heard all over the world and we show we are not backing down.
#FreeJaggiNow
JOIN ONE FACEBOOK  https://www.facebook.com/freejagginow/