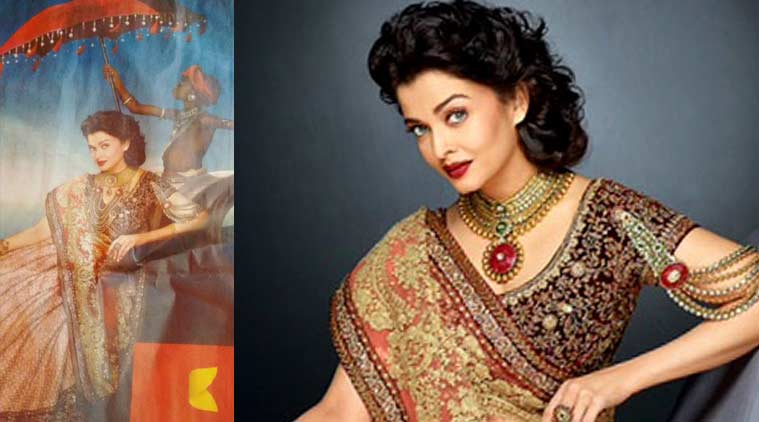 Aishwarya Rai Bachchan's 'racist' ad,which drew a lot of flak, has been withdrawn.
By Indo Asian News Service | IANS India Private Limited/Yahoo India News –
"This creative was intended to present royalty, timeless beauty and elegance. If we have, inadvertently, hurt the sentiments of any individual or organisation, we deeply regret the same," the official spokesperson for Kalyan Jewellers said in a statement.
"We have started the process of withdrawing this creative from our campaign," the statement read further.
The letter takes on the former beauty queen for appearing "to be representing aristocracy from a bygone era – bejewelled, poised and relaxing while an obviously underage slave-child, very dark and emaciated, struggles to hold an oversize umbrella over your head".
Reacting to the letter, Aishwayra's publicist on Wednesday issued an image from the original shoot and claimed that the "final layout is the prerogative of the creative team of a brand".
The publicist's statement read: "On the onset we would like to thank you on drawing our attention to the observation of the perception of the advertisement. Here is an attachment of the shot taken by somebody during the shoot."
"The final layout of the ad is entirely the prerogative of the creative team for a brand. However, shall forward your article as a viewpoint that can be taken into consideration by the creative team of professionals working on the brand visual communication. Thank you once again."
Aishwarya Rai is the national ambassador of Kalyan Jewellers.