Mangalore: 
Highlights
Ramya is actor-politician from Congress, which governs Karnataka
Sedition complaint against her for saying "Pak is not hell"
Eggs thrown at her convoy today, she is safe
After being named in a sedition complaint this week, actor-turned-politician Ramya was in Mangalore today when protestors surrounded her car and eggs were thrown at it. She was escorted by the police away from airport to attend a local event.
"I was told by the police that eggs were thrown. It was part of the convoy…I don't know which car was hit by eggs," Ms Ramya told NDTV.
Ramya, 33, belongs to the Congress, which governs Karnataka. She has refused to apologise for stating that "Pakistan is not hell," an opinion shared after a recent visit to the country and retort to Defence Minister Manohar Parrikar's recent proclamation that "going to Pakistan is like going to hell."
A case of sedition was filed against her on Tuesday by a lawyer in Kodagu in southern Karnataka, around 250 km from state capital Bengaluru.
"I will not apologise as I have done nothing wrong. I am entitled to my views and that is what democracy is about," Ramya told NDTV, alleging that sedition laws are misused against "anybody and everybody".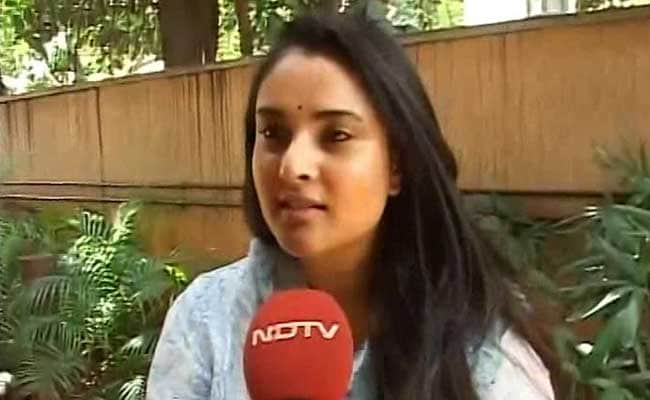 However, critics and political opponents have pointed out that when the Congress-led national coalition was in power, it did not attempt to throw out the archaic law on sedition.
The case against Ramya, whose real name is Divya Spandana, will be heard in Kodagu on Saturday.
International non-profit group Amnesty has also been accused of sedition in the state in a case filed by the ABVP, which is linked to the BJP. The Akhil Bhartiya Vidyarthi Parishad or ABVP is a student group and has accused Amnesty of promoting anti-India slogans at a recent seminar organised on the violence in Kashmir. Amnesty has said that the shouts for "azadi" or freedom and against the armed forces were not raised by its members. The Congress government in the state was pulled up by the party's leadership in Delhi, which said that sedition accusations were being tossed around without any need or justification.http://www.ndtv.com/india-news/actor-politician-ramya-targeted-eggs-thrown-at-car-1450352