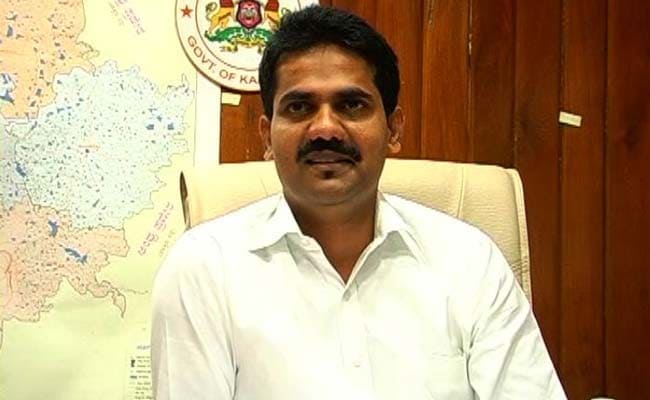 BENGALURU: 
 An Indian Administrative Service officer, who took on sand mafia in Kolar district of Karnataka, allegedly committed suicide on Monday by hanging himself at his official residence in Bengaluru's posh Koramangla locality. An officer of 2009 batch, 36-year-old D K Ravikumar was the Additional Commissioner on deputation with the Commercial Tax department.
"Prima facie it appears to be a case of suicide. His body was found hanging from a ceiling fan," Police Commissioner MN Reddi told reporters. He added that it was Mr Ravi's wife who found him hanging tied to a piece of cloth in their apartment.
Police say, it was around lunch time when Mr Ravi's wife learnt that he had not gone to the office and was not responding to calls. "She, accompanied by couple of department officials, went to the apartment to check if he was at home. As there was no response from inside, the flat was opened with a duplicate key that she had," Mr Reddi said.
He said, no suicide note has been found, adding that a special three member team has been formed to investigate the case.
Police say, they are likely to analyse Mr Ravi's mobile records, entry records of his apartment's reception, and CCTV cameras fitted in the vicinity
State Home Minister KJ George, Energy Minister DK Shiv Kumar, Congress lawmaker from Kolar district KR Ramesh Kumar and a dozen senior tax officials visited the Mr Ravi's family on hearing about his death.
"All angles will be looked into. He was an upright officer. His death is a great loss to the state," Mr George said.
Mr Ravi, who had taken on sand mafia in Kolar district as its District Commissioner, was popular among the locals. He was instrumental in taking up various development projects, including clearing encroachments of government land.
In October last year, his transfer from Kolar had triggered protests.
http://www.ndtv.com/bangalore-news/ias-officer-who-allegedly-received-threat-calls-from-sand-mafia-found-dead-in-bengaluru-747123