Kasganj Violence 'Victims' Is Alive, Death Posts Fake: Cops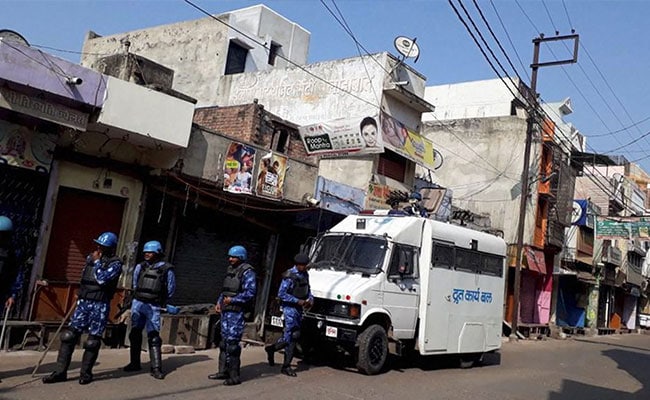 Rahul Upadhyaya told media persons that he was not even present in the town when the violence broke out
The man said that people should have checked about the veracity of the rumours of his death before going ahead with condolences and condemnation
A young man rumoured to have been killed in the communal clashes in Kasganj district of Uttar Pradesh on Republic Day, surfaced on Tuesday and trashed reports of his death.
The 24-year-old youth, Rahul Upadhyaya, said his death was falsely reported and after he was informed of this by a friend he has come forward to announce that he is fine.
Upadhyaya was the second youth who had been reported to have been killed in the violence along with Chandan Gupta. The news had gone viral on social media, fuelling anger among the people of the violence-hit district.
Upadhyaya told media persons that he was not even present in the town when the violence broke out. "I had gone to my village and I am hale and hearty," he said.
The man said that people should have checked about the veracity of the rumours of his death before going ahead with condolences and condemnation.
Police had earlier said there was one death in the clashes in the aftermath of the 'Tiranga Yatra'. Four persons have been arrested for spreading rumours on social media about the Kasganj violence and the toll.
Meanwhile, the situation in Kasganj is fast returning to normalcy with no untoward incident reported in the past 24-hours, a home department official told IANS.
Peace Committees are also doing the rounds of the areas which were singed by communal clashes on Republic Day and afterwards and urging people to ensure that there is no further trouble.
The director general of police (DGP) O.P. Singh has issued a circular to all district police chiefs to ensure that communal harmony is maintained in their respective districts.
The circular has also directed SPs and SSPs to step up vigil in communally sensitive areas and ensure police presence and patrolling there.
The circular, the first since Singh assumed charge of the top post, has directed police officials to be proactive in reacting to 'small flash points' and 'settle them promptly' so that they do not flare up into big incidents.
The police has been asked to be vigilant about social media and ensure that inflammatory and communally sensitive posts, pictures and videos do not find way to social media sites and are not distributed through mediums like Facebook, Twitter and WhatsApp.
Instructions have also been issued to install CCTV cameras at vantage points and in communally sensitive areas to ensure that mischief makers are deterred. Officials have been asked to keep a close watch on religious groups, processions, events and to ensure that loudspeakers used on events are in permissible limits.