Kerala: Four female athletes attempt suicide after alleged harassment, Sports ministry launches inquiry
Following alleged harassment by seniors, four female athletes in Kerala attempted suicide at the SAI hostel in Alleppey.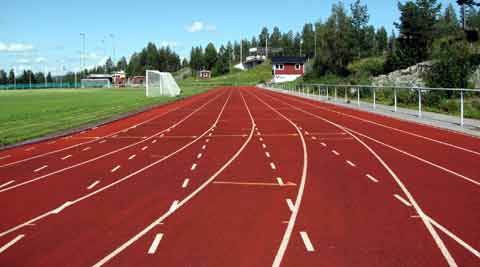 Four female athletes attempted suicide in Kerala's Alleppey. Sources say they were allegedly harassed at the SAI hostel by seniors (Source: Wikipedia)
In a horrific incident, four young female athletes attempted suicide at the Sports Authority of India centre in Kerala, prompting a rattled Sports Ministry to launch an inquiry and promise the strictest possible action against any SAI official found guilty.
One of the athletes, a 15-year-old, died early and three others, all undergoing training at Water Sports Centre of SAI in Alapuzha, were hospitalised after they ate a poisonous fruit in an apparent suicide pact following alleged harassment by seniors.
The Sports Ministry swung into action by ordering an inquiry and directing SAI Director General Injeti Srinivas to rush to Kerala for an on the spot assessment.
Minister of State (Independent Charge) for Youth Affairs and Sports Sarbananda Sonowal expressed condolences to the family of the deceased and assured action if SAI is found guilty in the incident.
"I am deeply aggrieved by the incident that has happened in Kerala. The young girl who has died was a very promising sportsperson. It is a big loss to the country in general and Sports Authority of India and sports fraternity in particular. I convey my condolences to the bereaved family. We will give all possible help to the bereaved family. Three girls are still undergoing treatment. I pray for their speedy recovery. To provide them the best possible treatment is our top priority," he said in a statement.
"Local police is investigating the matter. I have also directed the Director General of SAI to rush to the spot and give me a factual report. I have specifically directed him to ensure that the best possible treatment is made available to the three girls who are undergoing treatment. While law will take its own course, at this stage I would only like to say that if anyone from Sports Authority of India is found guilty in connection with this tragic incident, strictest possible action will be taken against him or her," the statement added.
The girls are suspected to have consumed the fruit, locally called 'Othalanga', at 3pm yesterday inside the SAI women's hostel. They were rushed to a hospital around 7pm after they fainted and were later taken to Alapuzha Medical College, where one of them died, the police said.
The girls were undergoing training at the Water Sports Centre of the SAI at nearby Punnamada. Relatives of the athletes alleged that the girls were being physically and mentally tortured by some seniors.
However, the hostel warden denied the charges and said they came to know about the condition of the girls only when they fainted.
"None in the hostel tortured them," she said.
Police have registered a case of 'unnatural death'.
Meanwhile, Srinivas said survivors are being provided with the best possible medical care.
"I convey my condolences to the bereaved families. At this juncture, our priority is to save lives. What prompted these young girls to do this will be investigated.
Unfortunately there is no antidote to the poison they have consumed but best possible medical care is being provided to them," Srinivas told reporters in Delhi.
"It is difficult to say what is their current medical condition but it is an emergency we are dealing with. SAI is a very responsible body but when an incident like this happens, it is a matter of concern," he added.
"On behalf of the Sports Minister, I can assure that if anything is found wanting or if anybody is at fault, the strictest of action will be taken," he asserted.
Alapuzha District Collector N Padmakumar, who visited the athletes undergoing treatment at the medical college hospital, said a detailed enquiry would be conducted into the incident.
A relative of Aparna, who died early today, alleged that the inmates of the SAI hostel were being physically tortured.
"The girl was hit by her coach two days ago with an oar due to which she could not sit or stand", he alleged.
Meanwhile, protesting against the incident, activists of the Democratic Youth Federation of India (DYFI), the youth wing of (CPI(M), took out a march.
http://indianexpress.com/article/india/india-others/four-sai-athletes-in-kerala-attempt-suicide-one-dies-after-alleged-harassment/