Nisha Jose alleges that she was "harassed" on a train by the unnamed politician's son in 2012.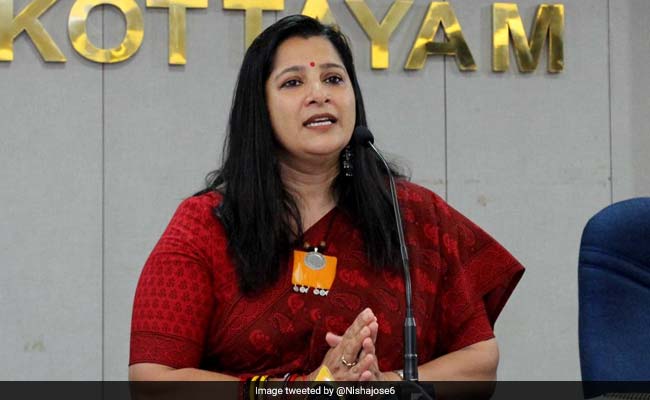 THIRUVANANTHAPURAM: 
 The wife of a Kerala parliamentarian, Nisha Jose, has touched off a political controversy with #MeToo allegations in her memoir. Though she hasn't named anyone, Shone George, the son of a legislator, has filed a police complaint against her saying the allegations appear to point at him.
Nisha Jose, the wife of parliamentarian Jose Mani and the daughter-in-law of Kerala Congress chief KM Mani, has detailed how she was harassed, in her book, "The Other Side Of This Life – Snippets of my life as a Politician's Wife".
She alleges that she was "harassed" during a train journey in 2012. She writes that she told her harasser she wanted to sleep, but the man wouldn't stop talking to her. She says he "touched her feet accidentally three-four times" while shifting in his seat. "He crossed the lakshman rekha (line) and I felt violated every time," she writes, adding that often "his hands brushed my toes 'accidentally'". She says she complained to the ticket examiner but he refused to help and said, "If the son is anything like his father, I don't dare. You are political allies and I will be in trouble."
Shone George has filed a complaint with the police saying he is being suspected wherever he goes and Nisha Jose should just name the person.
"Even if she hasn't named me, based on her hints in the book, everyone seems to be pointing fingers at me. I want the police to investigate and bring the truth out. It is not fair that I should be blamed," said Shone George, who is also considering suing Nisha Jose for defamation.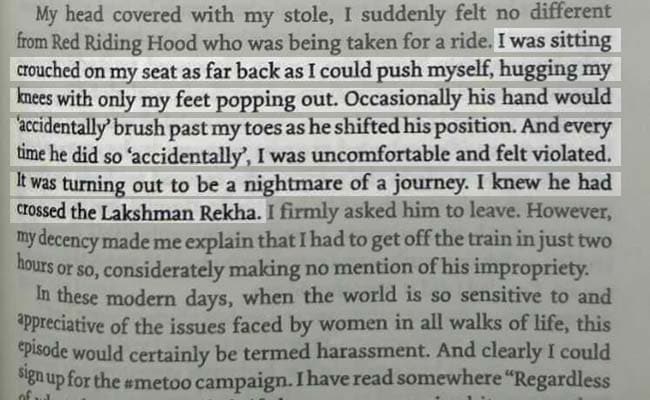 The allegations have fuelled a political row in Kerala. Nisha Jose's father-in-law is one of the most powerful politicians in the state, and Shone George's father PC George is the only independent lawmaker in the state assembly. Both are influential in the Kottayam district.
When the incident allegedly happened, Shone George and Nisha Jose both worked for the Kerala Congress (Mani). Shone George's family has accused Nisha Jose of using the allegation to sell her book.
https://www.ndtv.com/kerala-news/kerala-mps-wife-nisha-jose-shares-metoo-story-in-book-lawmakers-son-shone-george-hits-back-1825574?