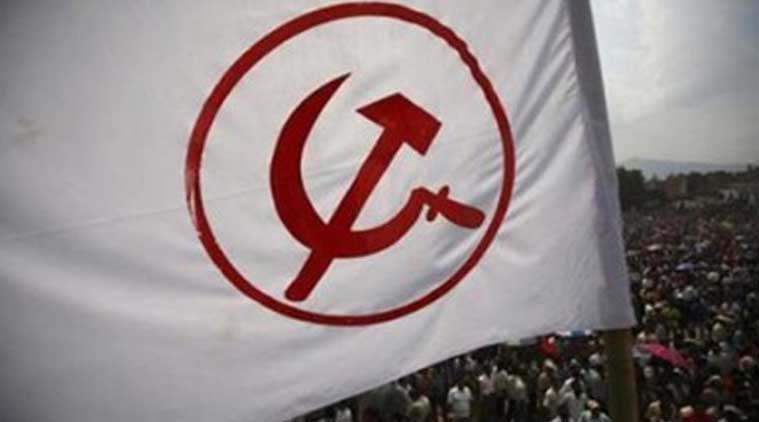 On the evening of December 7, K R Raman, a Kurichiya tribal living on the fringes of Periya Reserve Forest in Kerala's Wayanad district, heard deafening blasts.
Farmers in the region routinely burst high-decibel crackers to drive away herds of wild elephants from their fields. So Raman simply looked in the direction of the blast, thought nothing of it and went back to plucking his coffee beans. "I saw smoke rising above the trees from that part of the forest, a 10-minute walk from here. Those days, there had indeed been cases of wild elephants rampaging through fields, so I ignored the blasts," says Raman, a month later, standing in front of his house in Chappa village.
Later that night, he says, he tuned in to television. That's when he realised that the blasts he heard weren't of firecrackers, but big guns. The forests close to his Chappa settlement had been the site of an encounter between the police and alleged Naxals.
According to the police, there had been an exchange of fire at Chappa between eight Maoists and a 20-member Thunderbolt team. Police claimed to have recovered "parts" of AK-47 rifles and shreds of clothes worn by the Naxals. The police kept the tribals and the media out of the site of the alleged encounter. There were niggling questions but none was entertained. The following day, when the media raised these doubts, state Home Minister Ramesh Chennithala shot back: "You write what I say."
In the 1960s, around the time Naxalbari village in West Bengal lent its name to a potent far-Left ideology, the hills of Wayanad and other north Kerala districts became the hotbeds of Naxalism.
A Varghese, a CPM leader who later turned to Naxalism, and K Ajitha, now a prominent feminist activist, were part of what came to be known as 'Spring Thunder', a powerful Maoist campaign in Wayanad against the alleged exploitation of tribals by landlords. But the death of Varghese, followed by a few high-profile arrests in the 1970s, blunted the Reds' ideology. Now, decades later, that tinge of red just got darker.
An article in the Mathrubhumi Weekly last year, purportedly written by underground Maoist leader Roopesh, said that the rebels had set up the Western Ghats Special Zonal Committee in the forested tri-junction of Kerala, Karnataka and Tamil Nadu and that members of the People's Liberation Guerrilla Army, the armed wing of the CPI (Maoist), had visited villages in Kannur district. He wrote about how the villagers received them warmly, serving them rice and curry. The threat of Naxalism rearing its head once again in Kerala looks more real than ever before. But what's not so real is how the police see the problem. Their exaggerated response to perceived Naxal threats has put the entire force and the hills of northern Kerala on the edge, the operation often bordering on the comical.
Naxalism is now Kerala's latest bogey, an issue that gets talked about everywhere — in the media, as the butt of FM jokes and in the Assembly.
For a government tottering on a wafer-thin majority, this is a welcome distraction.
For three years now, Kerala police's Maoist chase has had a pattern: A few outsiders — men and women, both — in military fatigues or in black clothes would turn up at tribal hamlets in north Kerala, not after 9 pm, spend some time talking to villagers about the benefits they get from the government and, at times, instigate them to fight against the establishment. Then, they would demand some rice and groceries from the villagers and slip back into the forests. Hours later, police teams would troop in and raid villages for 'Maoists'.
They would flash a few grainy photographs at tribals and ask them, 'Is this the person you saw yesterday?' If one of the tribals as much as nodded his head in affirmation, the following day, there would be media reports quoting the police which said that the "gang that visited the colony included Maoist Roopesh and other Maoists who face a lookout notice". The only deviation from this line would be the count of Maoists — it's usually a five-member gang with two women; but sometimes, it's an eight-member gang.
Almost everybody in these parts has a Naxal-sighting story.
K Dasan of Vendekkumpetty near Nilambur, says, "Five people came down from the nearby forests. They said they were Maoists and asked for rice. Soon after they left for the forest, police came to conduct a search.
At Edakkara near Nilambur, farmer Govindan Nair said that in June last year, a five-member group with guns had come to his house. "When we asked them who they were, they laughed and said we needn't worry. When we begged with them to leave, they agreed. Next evening, police came with a bunch of photographs. We could not identify any of them as there was only a dim light in the house."
Kerala's Maoist story has so far stuck to this script. It's a story that gets repeated across villages in Malappuram, Kozhikode, Wayanad, Kannur and Palakkad districts, which have reported Maoist sightings. Any stranger is now a suspected Maoist. Two weeks ago, a group of pilgrims from Wayanad who were on their way to the shrine of Sabarimala were mistaken for Maoists. Like some of the most devout Sabarimala pilgrims, this three-member team, dressed in ritualistic black dhotis, had chosen to rough it out and walk through forests. At Munderi in Malappuram, they deviated from the forest path to stop at an eatery. They got talking to the villagers and asked them about the most accessible forest treks. But soon after the pilgrims left, the villagers got suspicious and alerted the police. A crack unit of the force swung into action and conducted a search operation, but later admitted that the outsiders were not Maoists.
A few months ago, a migrant worker from Orissa got stranded in a village in Kozhikode and turned up at a house asking for some food. The family had heard stories of Maoists demanding food, so they promptly altered the police who grilled the man for several house before letting him off.
The Kerala police's anti-Naxal narrative has one glaring hole: so far, the police haven't come across any Naxals, save the Chappa case which is riddled with inconsistencies. There have been about half-a-dozen attacks on private ventures such as KFC and McDonald's, and on houses and government offices towards the fag end of 2014 that have been attributed to Naxals, but there is little evidence.
"It's confirmed that there is Maoist presence in Kerala. But so far, police have not directly seen any Maoist. Tribals and villages claim to have noticed the movement of certain people, some toting guns. They are either in military fatigues or in black clothes. When people alert us, we conduct searches," said a police officer.
The police don't think much of the fact that they haven't come across any Naxal so far. A senior officer with the police's Intelligence Department says, "Think of forest brigand Veerappan. He gave police the slip for three decades. Forests make for a completely different terrain and crime here can't be tackled like other conventional crime."
Other officers pointed out that the Maoist belt of north Kerala is part of a larger forest region that runs through the states of Kerala, Tamil Nadu and Karnataka. "Gangs can slip through jurisdictions with ease. They may be 50 or 100 metres away from us and still give us the slip," says the officer.
For now, the police operation is hinged firmly on these 'sightings'. Kannur DIG Dinendra Kashyap, who is in charge of the anti-Maoist drive in the state, says, "The terrain is tough, with some dense forests where the Naxals slip into. So in most cases, we are inclined to believe what villagers say."
The police are so high-strung that almost any activist worth his name is branded a Maoist. Last year, police had issued lookout notices against CPI leader Boby Thomas, anti-endosulfan agitation committee leader N Subramanian and People's Union of Civil Liberties general secretary P A Pauran. Tribal leader Chathan from Wayanad too figured in the lookout notice when he was already in jail in a criminal case.
Last week, police raided the office of Keraleeyam, a magazine on tribal issues, detained three people and sealed the building. But the police could build no case and the office was de-sealed.
But it was Swiss national Jonathan Baud's arrest and detention in police custody for 11 days that exposed the police's paranoia. In July last year, Baud was arrested after he attended a public meeting held in the memory of a Maoist leader. He was initially branded a Maoist but when police couldn't establish that, Baud was slapped with charges relating to flouting visa rules. On December 2 last year, the High Court quashed the case against Baud.
The media, meanwhile, is involved in another chase. Almost every 'Naxal' sighting and attack gets reported and the police plays along. Two weeks ago, a long iron bar was found along a railway track at Kozhikode. The police cried sabotage and the media promptly reported it as one. Days later, the real story spilled out: a thief had stolen the rod, figured it could be a useful tool but found it too long and hoped it would break under a running train.
Not everyone is amused at this hide-and-seek game between the police and the Maoists. M Geethanandan, convenor of the Adivasi Gothra Maha Sabha, says the anti-Maoist operation is a "desperate attempt" by the police to blow the issue out of proportion. "This way, they are only contributing to building up tension in tribal areas. Police have been hunting down activists in the name of action against Maoists," he says.
Geethanandan says that the socio-economic profile of today's Kerala is very different from that of the 1960s when the Naxal movement had a foothold in the tribal belts of Wayanad. "Those days, the Naxal movement was a war against feudalism. The tribal community in Kerala has evolved a lot since those days," he says.
An officer in the State Intelligence Department justified the police's methods, saying they didn't want tribals to get caught in the middle. "We don't want to go in for violent means to nab Maoists. With the support of various government agencies, police are trying to build a good rapport with the tribal community and the public. These are just combing operations," he says.
Though Kerala doesn't figure anywhere in data compiled by the Union Home Ministry's Left Wing Extremism Division for the nine months up to September 15, the state police have identified 16 police stations in north Kerala as being vulnerable to Maoist attacks. Some of these police stations have been fortified with sand bags and four all-terrain vehicles have been allotted to the north Kerala region for Maoist operations. Under a Central scheme to tackle Naxal insurgency, police stations in Naxal-hit areas get Rs 2 crore, of which 80 per cent is funded by the Centre. Critics allege the state police's Naxal-drive is just a means to corner funds from the Centre.
While the police fumble on, people have figured out that a 'Naxal' visit needn't be such a bad thing — a Naxal sighting catches the administration's attention and brings them a bit of fame too.
On April 24, a four-member 'Maoist' gang reportedly attacked the house of police constable A B Pramod at Mattilayam in Wayanad. His mother Palamattamkunnu Janaki says, "A four-member gang — three women and a man — came home at night and pointed a gun at us. One of them said he was Roopesh. The women were carrying guns. They said Pramad was helping Thunderbolt. The gang wanted Pramod to quit his police job. They left after torching a bike parked outside the house."
After she has enthusiastically narrated the events of that night, Janaki's pipes down somewhat. She now has her doubts. Janaki says her family has had a long-standing feud with some relatives in the same locality. "They used to repeatedly threaten Pramod, saying they would make sure he was without a job. The Maoists said the same thing. Now, I suspect our relatives hired the Maoists to attack our house."
Did she report her suspicion to the police? "No. If we had complained against our relatives, they would have attacked us again."
But thanks to the 'Maoist attack', Pramod's family now enjoys police protection and their colony is under regular surveillance, which, according his mother Janaki, has ensured less trouble from their relatives.
Inked in Red
The north Kerala districts of Wayanad, Kozhikode and Kannur were the hotbeds of Left extremism in the 1960s. The movement, popularly called 'Spring Thunder' saw violent Naxal attacks at police stations at Thirunelli and Thalassery.
A Varghese, a CPI(M) leader who joined the rebel ranks, led the Naxal campaign in Wayanad. Varghese was allegedly involved in the murders of a few landlords. On February 18, 1970, he was shot dead by the CRPF in a forest tract in Wayanad. Police had then called it an encounter death. But 40 years later, the CRPF constable who pulled the trigger confessed that Varghese had been shot dead after he surrender. Retired CRPF IG K Lakshmana, who ordered Varghese's killing, was sentenced to life imprisonment.
Most wanted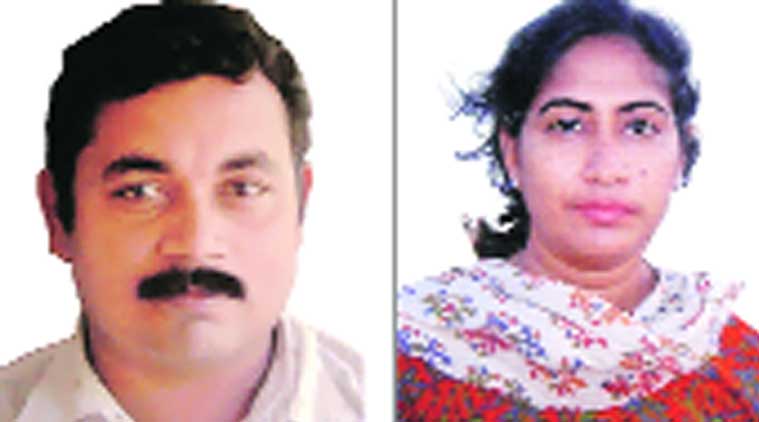 Roopesh, a native of Thrissur district, is a Maoist leader who figures high on the police's wanted list. A former state secretary of the CPI (Maoist), Roopesh had been accused of sheltering Malla Raja Reddy, a top Maoist leader from Andhra Pradesh, in Kerala. After the Andhra police arrested Reddy in 2007, Roopesh and his wife Shyna went underground. It is widely believed that Roopesh, a law graduate, and Shyna, who worked as a clerk in the Kerala High Court, are leading the present Maoist operation in the forests of north Kerala. In 2008, Shyna, in a letter to the then chief minister V S Achuthanandan, said, "Your police made me a Maoist." The couple's two daughters live at Valappad in Thrissur with their grandmother. Sinoj, another wanted Maoist from Kerala, was reportedly killed in June last year while making explosives. Police suspect that most of the other Maoists operating in Kerala belong to other states.
http://indianexpress.com/article/india/india-others/the-sunday-story-the-invisible-maoist/