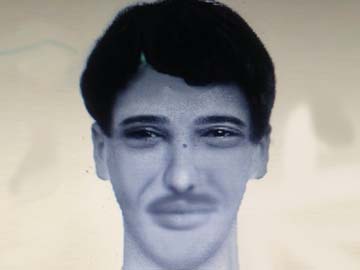 Kozhikode:  A woman in Kerala has died in hospital after she was set on fire on a train early on Monday morning. The police have released a sketch of the main suspect, based on the woman's statement before she died. He allegedly emptied a bottle of liquor on her in a compartment that did not have any other passengers, and then lit a match.
According to the police, the incident occurred on Monday morning around 4:30am on the Kannur-Kayamkulam Executive Express and offcials say the police has got some vital clues about the suspect.She ran out screaming for help, and in the chaos that followed, the man slipped away.
The woman was then rushed to hospital in Kozhikode, about 375 km from the state capital of Thiruvananthapuram.
The man the police are hunting for is believed to be 23. The victim was in her 40s.
According to the police, the two boarded the 13th compartment of the train much before the departure time and after a while, people noticed fire in the compartment. The man who was then seen rushing out of the train, disappeared into the darkness.
By the time police officers came to the compartment, the woman had suffered severe burns as she was doused with alcohol. She died on Monday night at the Kozhikode Medical College Hospital and on Tuesday afternoon, her body was handed over to her relatives after conducting the post mortem.
Two completely charred seats show the extent of the fire and how severely the woman was injured. A bag, a bottle and a knife have been found.
The police say the woman was divorced, with three married children, and was always on the move; she hardly stayed in her home in Malappuram.
Three years ago, a young woman in her 20s was pushed out of a train in Kerala and then raped; she died in hospital; her attacker was sentenced to death by a local court.
She has been identified as 45-year-old Khadeeja and a resident of Kondotti area in Malappuram district.
CPI-M leader KK Shailaja said that this was yet another case of attack against women in the train.
"For long we have been pleading for the posting of police inside the train compartments and on railway platforms. This has fallen on deaf ears as neither the state government nor the Railways have done anything against these requests that have come from numerous women's organisation," said Shailaja.
 http://www.hindustantimes.com/india-news/kerala-woman-set-afire-inside-train-dies/article1-1277785.aspx