A nudge is better than a push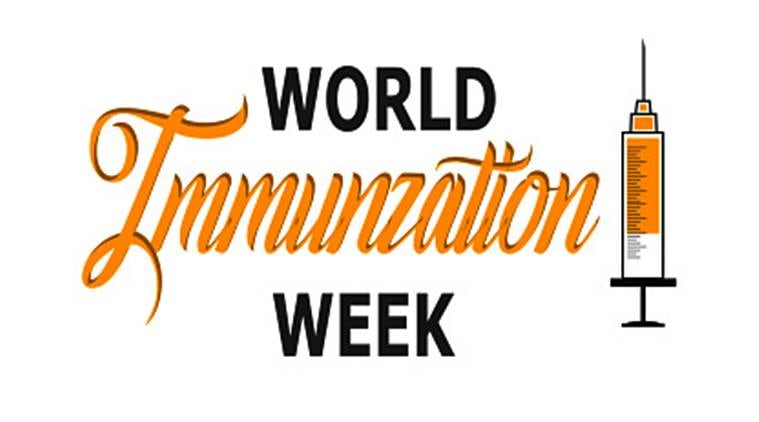 Vaccination policy is based on the premise of the public good of pushing "herd" immunity against a disease, by vaccinating healthy children.The World Immunisation Week that ended Monday offers a good opportunity to revisit a draft medical policy approved by the Kerala cabinet in February 2018. It proposed a mandatory vaccination "certificate" for children seeking admission to primary school. Linking education and vaccination in such a manner raises a pertinent issue around immunisation — about personal choice versus public (health) good. Research has established that public health benefits of vaccines far outweigh the minor risks associated with some vaccines. Vaccination policy is based on the premise of the public good of pushing "herd" immunity against a disease, by vaccinating healthy children. If a parent refuses vaccination for her child, it would be adversarial to collective immunity, and thus the state's larger public health mandate.
However, in order to operationalise this mandate, many governments have refrained from coercive methods to enforce vaccination. Instead, they focus on behavioural change communication (BCC) exercises to convince individuals that their interest (a healthy child) aligns with that of the state's. An internationally oft-quoted example is India's success with the polio vaccine, involving house- to-house mobilisation by community health workers, and the roping in of leaders from localised recalcitrant sections. Such BCC efforts also dispel erroneous disinformation campaigns — not different from the "rumours" against the measles rubella vaccination drive in Malappuram that has been reported to have triggered the present order.
Apart from the obvious obligations of democratic governments, not least among them the protection of the individual's right to privacy, why do states adopt this cautious approach? The short answer is that global experience shows coercive policies do not work in the long term. Enforcement, albeit tempting, is usually prone to subversive behaviour, or worse, abject refusal, turning people who are on the fence — the vaccine hesitant — into the more extreme vaccine refusers. Why should something which is good for my child need to be enforced by a state, to the extent that school admissions should be contingent upon it? Coercion and fear appeals are also far less sustainable than behaviour change through public engagement.
However, this is not to say that compulsory vaccination has not been implemented internationally. In the US, immunisation certifications are mandated for admissions in public schools, though medical and conscientious exemptions are permitted in most states. In Australia, in addition to mandated immunisation for admission to pre-school, maternity allowance at 18 months, and child care benefits are also contingent on vaccination requirements. While Europe has largely adopted a persuasive policy historically, this trend has seen a recent shift. Last year, Italy introduced a law, mandating proof of vaccination for pre-school enrolment, with no exemptions permitted on conscientious grounds, and a fine of up to €7,500 (approximately Rs 6 lakh) for parents of unvaccinated children. Last year, France also made it legally mandatory for parents to vaccinate their children.
In comparison, the UK, the first country to introduce compulsory vaccination in the 1853 Vaccination Act against smallpox with a fine of £1 for refusal, has steadfastly stood its ground against coercive methods. As have countries such as Sweden, Norway, Denmark, and the Netherlands.
Unfortunately, we don't have any randomised gold standard evaluations on how coercive immunisation policies influence immunisation rates, in comparison to voluntary ones. Less rigorous studies, like the Action Plan on Science in Society Related Issues in Epidemics and Total Pandemics (ASSET) Report, that compared the uptake of three childhood vaccines between 2007-2013, in 14 EU countries that had enforced vaccination with 15 that had not, found that "this approach does not appear to be relevant in determining immunisation rate." Other studies have said that high vaccination rates in countries that have adopted coercive laws may be related to their socioeconomic factors. A 2016 Lancet review noted that coercive measures "may not influence the very hesitant".
The evidence is, however, resoundingly clear that immunisation decisions of parents are influenced by individual, social and environmental factors. This has been used to explain, for instance, why vaccine hesitancy may often be present in localised clusters. Thus, behaviour change interventions that target these areas have improved immunisation rates.
Furthermore, most countries which have linked education to vaccination are high-income countries, far ahead of India on literacy and other socioeconomic indicators. This is not to say that India should not aspire to immunisation rates of high income countries. However, transplanting their interventions may not be the best route to this goal. For instance, a meticulous 2018 scientific review on successful immunisation interventions in developing countries found that patient reminder or recall interventions "are likely to be effective at improving the proportion of the target population who receive immunisations".
Most importantly, it should be possible to inculcate positive immunisation behaviour in parents, without the fear of their ward being denied quality education, particularly in a state like Kerala with its exemplar literacy indicators. As Paulo Coelho put it in The Devil and Miss Prym, "Because you believed I was capable of behaving decently, I did." Vaccination policy may well benefit from inspiring rather than forcing people.
http://indianexpress.com/article/opinion/columns/world-immunisation-week-2018-india-health-facilities-kerala-vaccination-5157746/