Somnath Bharti midnight raid: Judicial probe report gives clean chit to police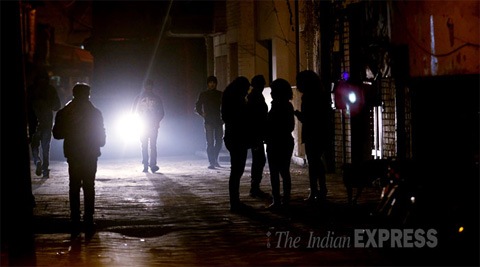 Somnath Bharti had allegedly gone to the locality where he claimed that a drug and
prostitution ring
was being run by some African nationals.
The judicial probe report into the midnight raid allegedly led by former Delhi Law Minister Somnath Bharti against some African women in Khirki Extension on January 15 and 16 has virtually given a clean chit to the Malviya Nagar police.
The report has been submitted to Lt Governor Najeeb Jung on Friday, sources said.
The probe, which was conducted by retired Additional District and Session Judge BL Garg, has prima facie put the blame on the former Delhi Law Minister for creating the controversy pertaining to his midnight raid.
The probe report may come as a setback for the Aam Aadmi Party as former Chief Minister Arvind Kejriwal had strongly defended Bharti.
The Lt Governor had ordered the probe into the incident which took place last month and involved Bharti leading a group of locals on a midnight raid on some African residents of Khirki Extension in South Delhi.
Bharti had allegedly gone to the locality where he claimed that a drug and prostitution ring was being run by some African nationals.
Initially, he had demanded that police raid the place. However, when the they refused, saying they had no warrant to do so, he led the mob on the raid.
Delhi Police had registered a case in the matter on January 19 against unknown persons.
There were calls for the then AAP government to remove Bharti from office after one of the African woman, who was allegedly assaulted in the raid, accused him of having led the group that had barged into her house.
But AAP had backed Bharti and said it would wait for the report of the judicial probe before taking any action in the matter.
Read more –  http://articles.economictimes.indiatimes.com/2014-03-01/news/47799638_1_midnight-raid-probe-report-clean-chit