Amid signs that ministers are keen to reopen the debate, Frances Marks writes about the terrible consequences of illegal terminations that she saw in the 60s – and why the law must not be changed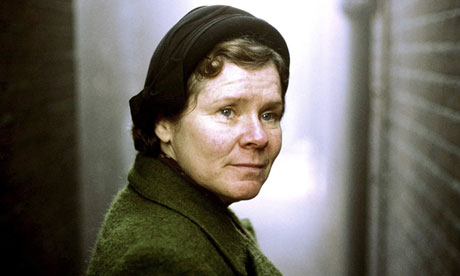 My most memorable experience as a medical student occurred in the 1960s, some time before the 1967 Abortion Act made terminations legal in the UK.
It was winter, 6am, and I was still asleep. The phone rang and a voice ordered me up to join the ambulance of the obstetric flying squad. We arrived at a cheap hotel in Finsbury Park, north London; our patient was a plump young girl with auburn hair and the creamy skin of a Rubens nude. She lay unconscious on a single bed, her bewildered parents to one side. The GP was a tired gaunt man, who told us that his examination indicated that she had had an illegal abortion some time in the last 48 hours. Her blood pressure was dangerously low.
We transferred her to the local hospital and my role was to take her blood pressure every 15 minutes. At 5pm her heart was still not pumping effectively and the doctors decided to to transfer her to St Thomas's hospital in central London.
The ambulance journey was terrifying; her blood pressure fell with each passing minute and we crossed a junction of five roads with the siren blaring. The treatment was ineffective; each time she was placed in the hyperbaric oxygen chamber to help with the antibiotics, her heart stopped. We tried three times and then gave up. She never regained consciousness. I was not there when she died. Nor did I talk to her dazed elderly parents. I had already learned that they had come to London with their daughter for a Christmas shopping expedition and knew nothing of her pregnancy nor her abortion.
We were instructed to go to the post mortem, which was being carried out by the famous pathologist Sir Keith Simpson. The mortuary was a tiled Victorian room. He was wearing a gown with puffed sleeves, which looked feminine and incongruous on a bald-headed man.
The girl's body was blotched with bruises. He dictated his findings to the stenographer who was sitting behind a plastic screen.
He was incandescent with fury. He said that he saw at least two young girls a week who died as a result of septic abortions. He was adamant that abortion should be legalised and told me I should never forget what I had seen. I never have and therefore, decades later, I have written this.
In 1968 the law was changed and abortion became legal in the United Kingdom, with the exception of Northern Ireland. When I worked as a child psychiatrist in London's East End, I authorised a late abortion on a 14-year old girl. She was from an ethnic minority group and had been raped when her family lived in a hostel. She eventually confided her "symptoms" to her sister when she was 23 weeks pregnant. I was very relieved that a humane solution to her problem was available. The law should not be changed.
Dr Frances Marks worked as a child psychiatrist from 1975 to 1998. As a consultant at London hospital she advised on the impact of late abortions.
Related articles