The Indian Express spoke to six of the 18, with many of them saying that they took the extreme step only for attention to be drawn to the plight of Dalits in Gujarat.
Written by RITESH GOHIL , 
RITU SHARMA
 | Rajkot/ahmedabad |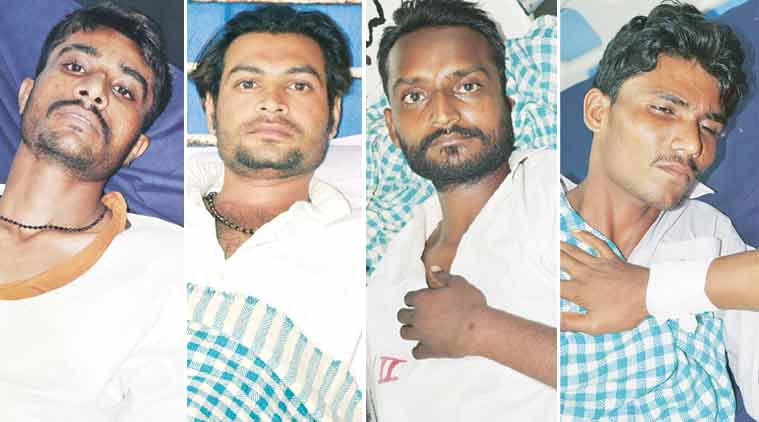 (From left to right) Amrut Parmar, Jagdish Makwana, Manoj Makwana, Dinesh Rathod"RECENTLY, four youths of Samadhiyala village of Una taluka were detained and thrashed and 15 of my Dalit brothers have since tried to commit suicide by drinking poisonous liquid… one lost his life. Because of the negligence of this government, today, on July 20, 2016, I am going to the Botad district collector's office and will immolate myself between 1 pm and 2 pm. The state government will be responsible for this."
That was an extract from a letter written in Gujarati and faxed by Pareshbhai Dayabhai Rathod, a labourer and father of three from Jaliya village of Bhavnagar, to the Botad district collector nearly two hours before he attempted immolation around 12.45 pm on Wednesday.
Rathod's bid was foiled by the crowd that had gathered, including his family members. The 32-year-old Class VI dropout was one of the 18 Dalit men who tried to commit suicide since Monday to protest the flogging on July 11 of a group of Dalit youths at Una by gau rakshaks for skinning dead cattle.
The Indian Express spoke to six of the 18, with many of them saying that they took the extreme step only for attention to be drawn to the plight of Dalits in Gujarat. While Rathod was How else can we draw attention to Dalit plight: Suicide survivors undergoing treatment in Ahmedabad, the rest were recovering at the civil hospital in Rajkot.
Watch Video: What's making news
Amrut Parmar, 22
Jamkandorana, Rajkot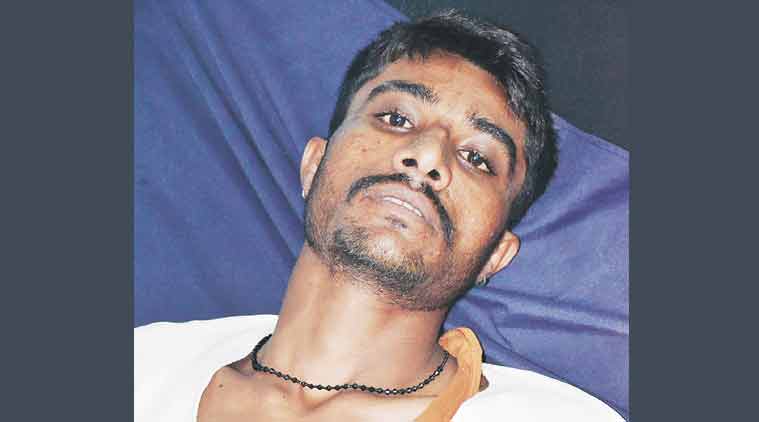 Consumed poison
Parmar has no doubt that if he "had not done this, the Dalit community would not have come together to demand justice for victims of the flogging".
"On Wednesday, Chief Minister Anandiben Patel sat with me and told me not to do such a thing in the future, but I said someone has to do such a sacrifice for the community," said Parmar.
Parmar is a labourer who stays with his parents. He was admitted to hospital on July 17 and is out of danger, said staff at the emergency ward.
Jagdish Makwana, 27
Bhagvatipura, Gondal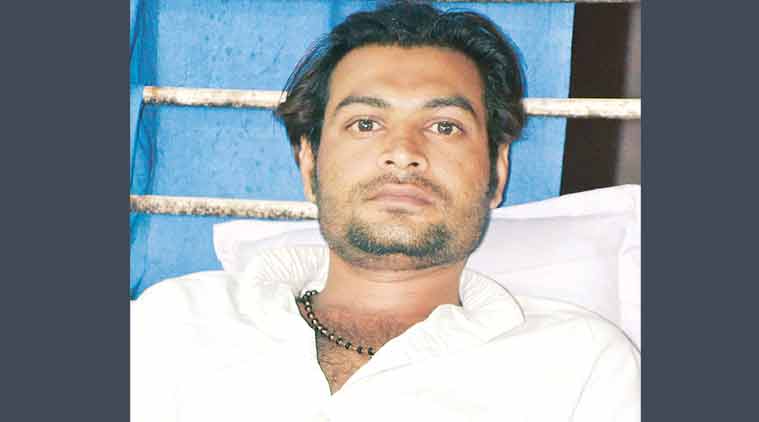 Consumed acid
"I can understand the motive behind these visits by political leaders, but this will not make any difference to our protest. Their love for our community has emerged suddenly. We want justice as early as possible."
That was Jagdish Makwana, a labourer and father of a seven-year-old boy, who tried to commit suicide by consuming acid to register his "protest against the injustice done to Dalits".
"We want peace but our community has been sidelined by the justice system," said Makwana, who attempted suicide in Gondal on July 20.
Manoj Makwana, 30
Ambedkarnagar, Rajkot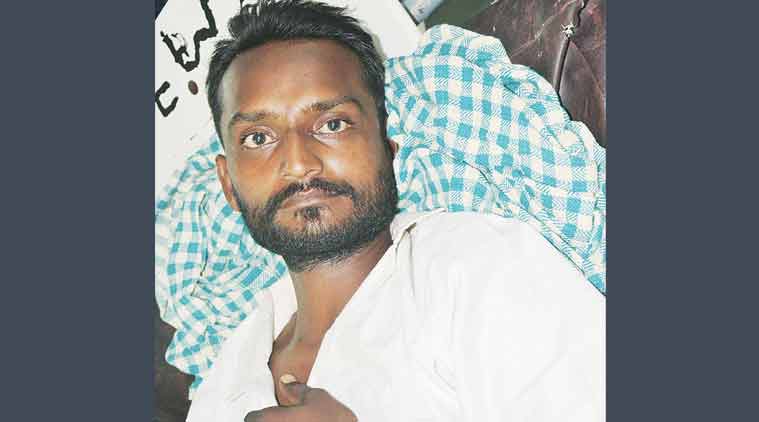 Consumed poison
"If the government can't do anything for the rights of Dalits we have to do something. I thought only of my Dalit brothers who suffered in Una when I consumed poison to open the eyes of authorities," said Manoj Makwana, while warning that no one else should do what he did.
Recalling the killing of three Dalits in Thangadh, Surendranagar, four years ago, this father of four — three girls and a boy — says his "Dalit brothers" have been suffering over the years because the government "has done nothing". "Nothing has happened in the Thangadh case. I thought of my family before taking this extreme step but for me, fighting against the injustice done to my Dalit brothers is above all," said Makwana, a labourer.
"My demand is justice for the victims and strict action against those who did this. The punishment for them should be an example so that such incidents don't happen in future," he said.
Dinesh Rathod, 22
Batwa, Junagadh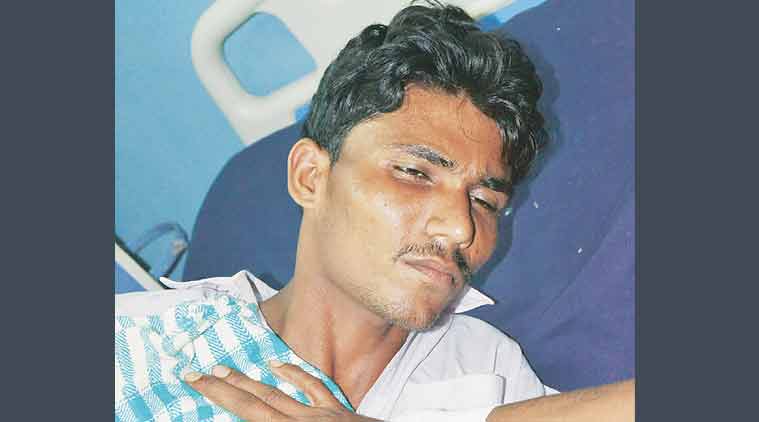 Consumed poison
Rathod, a labourer, says he has no regrets because whatever he did was "for my community". "They are doing injustice to our community in the name of gau raksha," said Rathore.
"These politicians are visiting us because they want to win our hearts. We know that this is all for the 2017 elections, they want our votes. But we are here for justice and politics should not be played over this issue," said Rathod.
Bharat Boricha, 37
Bilayada, Gondal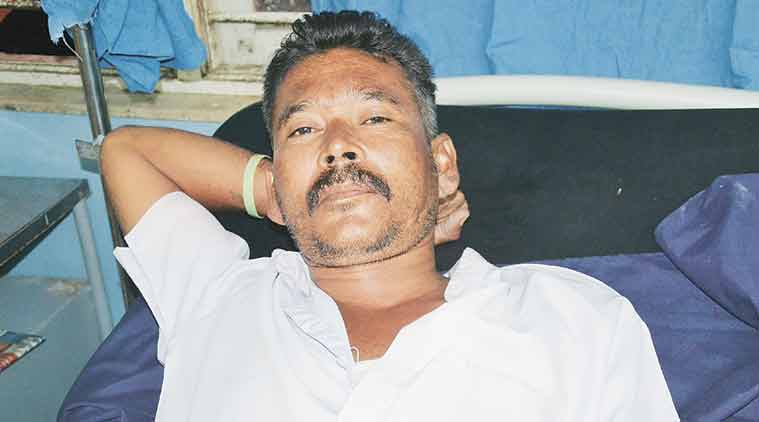 Consumed poison
A labourer, Boricha was admitted to the emergency ward after he tried to commit suicide to register his protest over the Una incident.
"This is not the first time that we are facing atrocities and injustice. Dalits in Saurashtra and Gujarat have been victims before. Our only demand is justice from the government. We want strict action against the accused," said Boricha.
Pareshbhai Dayabhai Rathod, 32
Jaliya, Bhavnagar
With nearly 40 per cent burn injuries, Rathod underwent treatment at a government dispensary before being moved to the primary health centre in Lathiyad and onwards to the Botad civil hospital. Around 1 am Thursday, he was admitted to the Ahmedabad civil hospital's burns ward.
Having had only a few drops of water since his self-immolation bid, Rathod can barely speak. But his family members say his suicide bid to protest the Una incident was the culmination of "two years of harassment and threats by upper caste people of our village".
"The Una incident and the delay on the government's part in taking action against the accused made him lose whatever little hope he had," said Pravinbhai, Paresh's elder brother.
His family members said Paresh had previously complained to local police that his family and that of his brother were forced to leave their village after a land dispute with upper caste villagers.
"My daughter and her husband were tied and beaten with sticks and belts at the panchayat office. They decided to settle in Botad city two years ago, leaving their house and land. They are now living on rent, working as labourers for daily wages," said Paresh's father-in-law Kalyanbhai Rathod.
"Paresh says he and his wife were physically assaulted inside the sessions court and that despite three FIRs having been registered, they didn't get any justice," he said.
"We belong to the lower caste and are poor. Is that a fault? Not being much educated, we are not aware of government rules, we are simple, god-fearing people. What will be the future of our children?" asked Prabhaben Rathod, Paresh's 30-year-old wife.http://indianexpress.com/article/india/india-news-india/dalits-thrashing-dalit-suicide-attempts-una-protest-dalit-lynching-dalit-lynching-gujarat-protests-2928740/