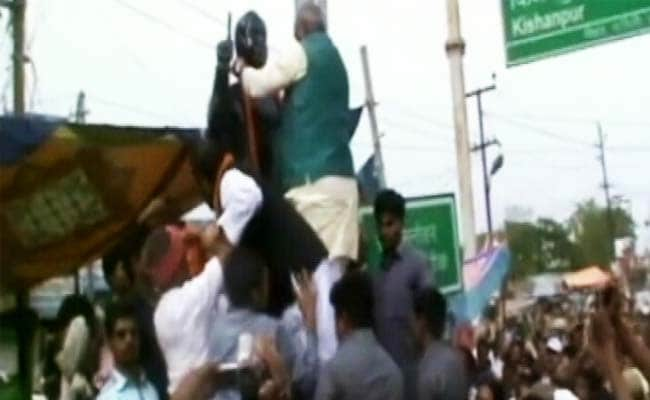 SUPAUL, BIHAR: 
The day after Jitan Ram Manjhi garlanded a statue of socialist leader Ram Manohar Lohia, it was washed by a group of young men; one has been arrested, three are missing. Mr Manjhi's supporters have filed a police case, alleging that the suspects discriminated against the leader because he is from the extremely backward or Mahadalit caste.
Mr Manjhi, 70, served as Bihar Chief Minister for nine months; he was expelled two months ago from the ruling Janata Dal United or JDU for defying orders to step aside and allow the return of Nitish Kumar as head of the government.
"It is reflective of a mindset. Action should be taken," Mr Manjhi said today.
Officials say that after Mr Manjhi paid tribute to the freedom fighter's statue in Supaul in North Bihar, members of an organisation called the Lohia Vihar Manch,  and a student leader of the Rashtriya Janata Dal, which is headed by Lalu Yadav, poured water on the statue and replaced Mr Manjhi's garland with another one.
Mr Manjhi, who has launched his own party, is on a state-wide tour to drum up support ahead of the Bihar elections later this year. In September last year, a temple in Bihar was cleaned and the idol washed after a visit by Mr Manjhi. He was Chief Minister at the time.