Wednesday, 31 December 2014  Agency: dna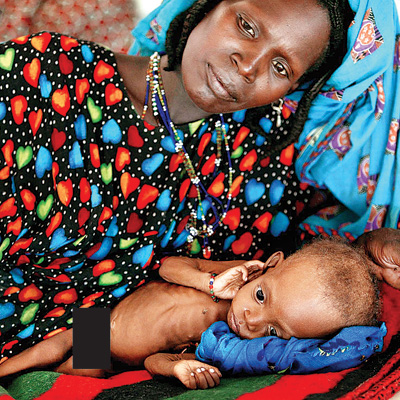 Melghat in Amravati district has been in the news for its high infant mortality rate. It is an alarming situation in Melghat now, because government figures state that 306 children died this year due to malnutrition. This year, there were more such deaths over last year despite the special initiatives taken by the previous state government to reduce infant mortality (death of children between the ages 0 to 6 years).
As an emergency measure, the presenthealth minister Deepak Sawant will appoint a special nodal officer who will be posted in the area for six months to monitor the malnourishment levels there and who will submit a report on the situation. Sawant confirmed these plans in a chat with dna. This is the first time such a high-ranking officer (on par with a Joint Director) has been sent to the area. Moreover, taking a serious cognisance of malnourishment, the state government has decided to provide nutrition to children in Melghat below six years.
NGOs working in the area, however, claim that the number of dead children is much higher than that put forth by the government. NGOs also say that the present government is merely echoing the hollow promises made by the previous incumbents. "This (malnourishment deaths) has not occurred for the first time, but has been recurring for the past 20 years. Not a single politician or government administration is really serious about sorting out this issue. They don't have a constructive plan to reduce the number of deaths. Every government, chief minister, health minister, women and childdevelopment minister has visited this place but nothing has happened," said Bandu Sane, convenor of Khoj. Sane claimed that the number of malnourishment deaths stood at 365, if stillbirths were to be included in the total.
http://www.dnaindia.com/india/report-306-children-died-of-malnutrition-in-melghat-this-year-2048222