Quoting American civil rights activist and poet Maya Angelou, the bench noted in its order: "Love recognises no barriers, it jumps hurdles, leaps fences, penetrates walls to arrive at its destination full of hope."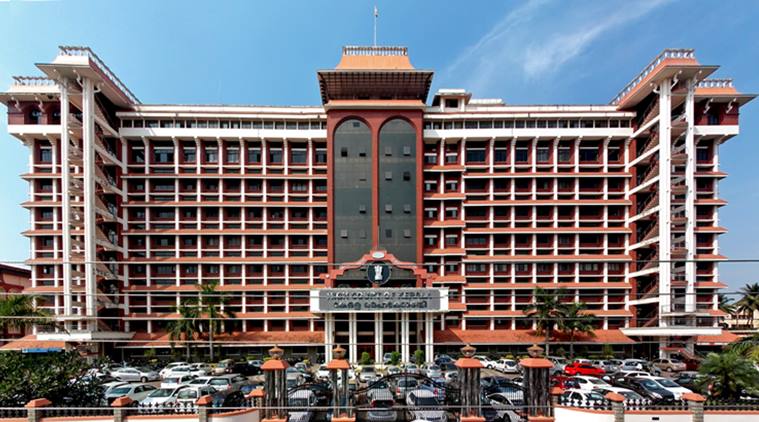 Kerala High Court. (File)
A Division Bench of the Kerala High Court Thursday came down heavily on the campaign by various religious groups against what they describe as "Love Jihad" and said that "every case of inter-religious marriage shall not be portrayed on a religious canvas and create fissures in the communal harmony otherwise existing in God's own country Kerala".
The division bench of V Chitambaresh and Satish Ninan was hearing a habeas corpus petition filed by Anees Hameed, a 25-year-old from Kannur, who had moved the high court seeking the release of his wife Sruthi Meledath from her family's custody. The court ruled that Sruthi be allowed to stay with Hameed, and dismissed the petitions of the woman's parents and a helpline run by a Christian group that wanted to implead itself in the case.
"We are appalled to notice the recent trend in the state to sensationalise every case of inter-religious marriage as either love jihad or ghar wapsi. Disturbing news is coming from several parts of the country that young men and women who undergo inter-caste marriages are threatened with violence or violence is actually committed on them,'' it said.
"In our opinion, such acts of violence or threats or harassment are wholly illegal and those who commit them must be severely punished. This is a free and democratic country and once a person becomes a major, he or she can marry whosoever he or she likes. If the parents of the boy or girl do not approve of such inter-caste or inter-religious marriage, the maximum they can do is that they can cut off social relations with the son or the daughter. But they cannot give threats or commit or instigate acts of violence, and cannot harass the person who undergoes such inter-caste or inter-religious marriage,'' said the bench.
In its order dismissing the plea of the parents for custody of the woman, the court assured that it will "protect the individual liberty of even the lowest citizen of this country and unlock the doors of freedom if there is a faintest doubt that she is unlawfully confined or illegally detained".
Quoting American civil rights activist and poet Maya Angelou, the bench noted in its order: "Love recognises no barriers, it jumps hurdles, leaps fences, penetrates walls to arrive at its destination full of hope."
Referring to Hameed's wife, the court said, "We applaud the extraordinary courage shown by Sruthi to live up to her conviction and decry the attempt of her parents to deflect the course of justice by misleading litigations. Sruthi is ordered to be set at liberty and it is for the couple to decide their future course of action without interference from her parents."
Sruthi had stated in court that after the inter-faith marriage, her family had forcibly kept her at the Siva Sakthi Yoga Vidya Kendram near Kochi, which helps "reconvert" Hindu women who have embraced other religions. Deposing in court two weeks ago, Sruthi alleged that she was tortured by counsellors and yoga trainers at the centre when she refused to leave Hameed.
Sruthi and Hameed were students of a college in Kannur before they decided to get married. However, after their marriage, Sruthi's parents moved a habeas corpus petition in the high court in May. She was produced in court and allowed to stay with Hameed. Later, her parents reportedly took her to the yoga centre and kept her there for nearly two months.
Last week, the Kerala government had told the Supreme Court that a police investigation into the marriage of a Muslim man to a Hindu woman who had embraced Islam had not found anything that would warrant a probe by the National Investigation Agency (NIA). The government's statement was in relation to the marriage of Shafin Jahan with Akhila alias Hadiya, which was set aside in May by the Kerala High Court, which entrusted the woman's custody to her parents. Jahan had sought a recall of an earlier order by the Supreme Court directing the NIA to probe whether there was a wider pattern of alleged "love jihad" in the case.
http://indianexpress.com/article/india/dont-communalise-inter-faith-marriages-warns-kerala-high-court-4898313/