Ratnagiri cops file rape FIR against BJP's Madhu Chavan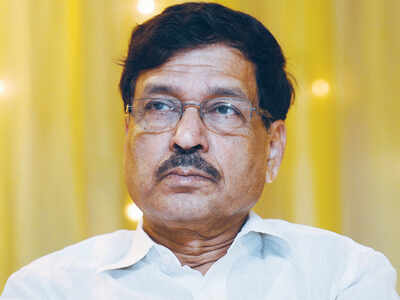 A 57-year-old woman has accused the president of MHADA's Mumbai board of sexually abusing her on pretext of marriage.
BJP spokesperson and president of MHADA's Mumbai board Madhu Chavan has been booked by the Ratnagiripolice for allegedly raping and cheating a 57-year-old woman on the pretext of marrying her.
The Chiplun police station filed an FIR against Chavan, 69, at the direction of the Bombay High Court. According to the police, the woman approached them a few months ago with the complaint that Chavan established a sexual relationship with her after promising that he would marry her. She alleged that he had been sexually exploiting her since 2002. The police, however, did not register an FIR against Chavan.
The woman again lodged a complaint. When no action was still taken, she first moved a local court and then the Bombay High Court, which ordered the police to register an FIR.
"After receiving the court order, we registered an FIR. Necessary action will be taken after conducting a thorough probe," said a police officer.
Chavan refuted the allegations. "A man from Mumbai is behind the case. He wants to tarnish my image as I have become the president of MHADA's Mumbai board. I will disclose his name soon. As for the woman, she has the habit of lodging fake complaints. She threatened many others of fake FIRs whenever they objected to her behaviour. I have also filed complaints against her and have full faith in law," he said.