The question of land ownership for people who work and toil on it has been asked for over 50 years now in Maharashtra, but it is clear that despite many protests and struggles, the government is yet to act on this issue.
According to 2001 census, 61.39% Dalits (Scheduled Castes) are forced to take up agricultural work in which they are less or underpaid and subjected to humiliation often and the reason for their plight in rural Maharashtra is their landlessness.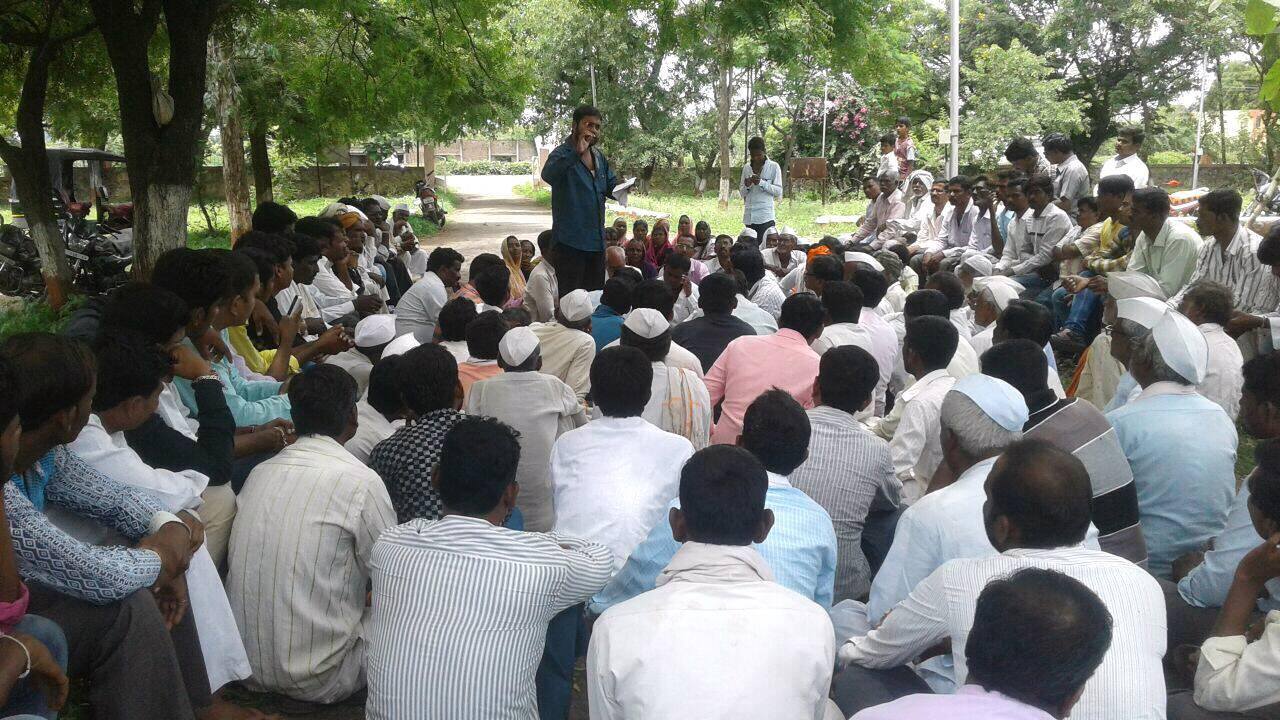 Raju Adagale, Assistant Professor with BARTI (Babasaheb Ambedkar Research and Training Institute) Pune explains the issue in detail. "Grazing land is one of the categories included in wastelands. This land, if allocated equitably among the marginalised, can contribute significantly to their livelihood security. Of course, the significance of Dalit access to common lands goes beyond livelihood; it is an instrument for the assertion of their rights and dignity." However, Dalits assertion for their rights and dignity has not always been straightforward and/or smooth.
It is important to remember that Dadasaheb Gaikwad, a close associate of Babasaheb Ambedkar, had been a pioneer for the movement of land for Dalits. This struggle was started as early as 1959 and, in the convention took place on 14th and 15th May 1959 organised by Dadasaheb Gaikwad led RPI (Republication Party of India), a resolution was passed, saying: The ownership of all lands should be possessed by the government and let those toil it who want to toil it. After deducting all the expenditures, the profit should be divided equally.
But little seems to have changed in the present age To understand the gravity of grazing land issue and how it is related to the phenomena of atrocity, majorly in rural Maharashtra, TwoCircles.net spoke with Kadudas Kamble, Maharashtra Region President of National Confederation of Dalit Adivasi Organisation (NADAO). Kamble said, "Many Buddhists since they have social, political movements, have managed to acquire Gairan land on their names. But since there weren't such movements emerged from within the caste of Matangs (also call as Mang), many of them were not able to acquire these lands despite government's provisions." Ironically, Dalit movement in Maharashtra fought for all Dalits, all castes within SC category to acquire land, but only a few of them have managed to acquire land due to the divisive nature of the structure of caste and rigid attitude that hinders the solidarity among all castes within the category of Scheduled Caste.
On the other hand, according to Kamble, "Maharashtra government has allocated these Gairan lands to cotton spinning factories, Sugar factories, as well as to forest department whereas as per the rule, all encroachment on Gairan lands by Dalits before the 1990s should be legalized and given to them but this isn't happening. The issue is more complex. Buddhists and Matangs those who have managed to acquire land have faced discrimination and violence. Because they got land Marathas, Dhangar communities found it difficult to get Dalits to work for them hence Marathas and Dhangars more often give trouble to Buddhist and Matang community in villages. Acquisition of land between Buddhist and Matangs is also not equal on the other hand. Since Buddhists have movements, many of them have managed to get land which is not the case with Matang community in rural Maharashtra."
Despite the complexity in the acquisition of Gairan land by all castes among Dalits, Kamble through his organisation is creating awareness about how to acquire these lands and fighting for the rights of Dalits. In Beed, one of the atrocity-prone districts in Maharashtra, Kamble's organisation and Gairan Hakka Sanghrash Samiti, Gevrai (Gairan Right Struggle Committee) are planning to lead a huge morcha in upcoming days to local Tehsil Office in the district of Beed. While it is expected that such Morchas will increase awareness, the truth is that Dalits have been denied what is rightfully theirs for decades.
By Yogesh Maitreya, TwoCircles.net