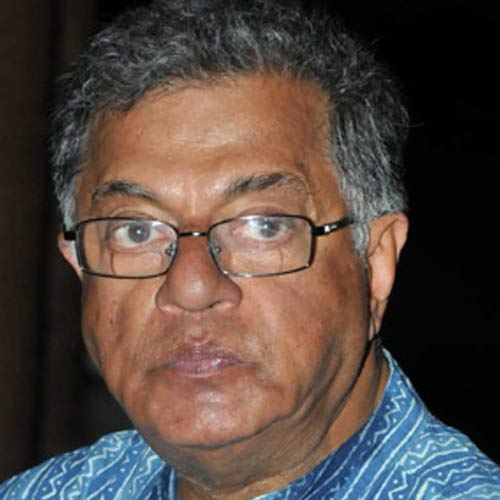 Calling ban on beef as an act that was against the diverse food culture of our society, Left wing body Democratic Youth Federation of India and Dalit outfits on Thursday held a beef eating programme in Bengaluru that was attended by Jnanpith awardee Girish Karnad.
The event was organised in protest against the ban on beef in different parts of the country and also supported and attended another famous Kannada writer Dr K Marulasiddappa. Protesters criticised the beef ban as an attempt to encroach upon the choice of food and against the diverse food culture of Indian society.
Both Karnad and Marulasiddappa did not eat beef, but said they support the event and stand against such ban.
"I don't want people to say that because I eat beef therefore I opposed the law. No, everyone has the right to practice…." Karnad said.
To a question he said "Who said large part our population doesn't eat beef? This nonsense is created by Brahmins;this is created by Hindutva protagonists. Vokkaligas, Muslims, Christians, Dalits and many other communities eat….then how is it against the practice of large population of this country?"
Marulasiddappa said "I have not eaten beef here because I don't follow that food habit, I have that right, but at the same time I don't have right to scorn at those who eat it. I have respect towards them."
Anticipating trouble as the event had invited a lot of opposition, police intervened and took away the eatables made of beef from the organisers. Criticising the police action as undemocratic, organisers
said, "this is against the law, we criticise this act by the police, ours was a peaceful programme, we have in no way affected the law and order situation."
http://www.dnaindia.com/india/report-maharashtra-writer-girish-karnad-joins-protest-against-ban-on-beef-2076246