Excerpts from an interview with Kanchan Srivastava: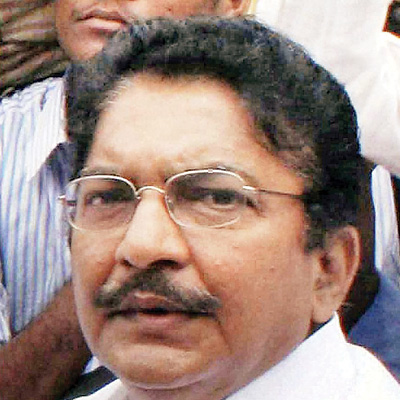 Suave and ever-smiling Ch Vidyasagar Rao (73) is perhaps the first Governor of Maharashtra who seeks to give a facelift to the institution which is regarded as a retirement home for politicians. Rao's energy, enthusiasm and his frequent trips across the state keep his staff on their toes. With the experience of a lawyer, MLA, MP and Union minister under his belt, he is actively participating in governance. He may know more about the tribal issues of Maharashtra than the tribal welfare minister does. Yet Rao is a simple man who cherishes the memories of his prison days during the Emergency; in prison he wrote a short story in Telugu, which went on to win a prize. He also takes pride in saying that the Karimnagar parliamentary seat, which he used to represent, is still with the family as the present MP is his sister's son.
It has been almost 10 months since you took over as the Governor of Maharashtra. What is your experience so far?
A: I have travelled across the state in the past 10 months, covering almost all tribal areas except Dhule, where I couldn't go because of helicopter failure. It has been a pleasant experience in Maharashtra until now. People are very good, so are political leaders. Opposition leaders and media are also very good and constructive.
You laud the opposition leaders, but people have seen them manhandling you. In November 2014, they attempted to stop your entry to the Legislative Assembly while you were to deliver the first address of the joint session. Five MLAs were suspended following the incident.
A: They didn't manhandle me. It was just a commotion. To protest is the democratic right of the opposition. Bruises were noticed by the ADC and Assembly secretary. The incident could have been avoided had the officials taken me into the Assembly by the back door. The officials probably couldn't anticipate the situation because such an incident has never happened in the state.
You have been visiting tribal areas a lot. What have you seen?
A: As a governor I have a constitutional obligation under the 5th schedule to facilitate the welfare of tribals in scheduled areas directly. I am visiting these areas to understand their issues. I was shocked when tribals said they would become Naxals as non-tribals are grabbing their land. I have asked the Tribal Welfare department, Ministers, MLAs, officials and NGOs to expedite their works in these areas. On my recommendation, five percent of the Tribal Sub Plan funds will be given to Gram Panchayats in the scheduled areas for the welfare of tribals. We are now giving them access to minor forest produce like Tendu leaves, bamboo and fish, which is their right. We would train them to fish and do other activities, thus removing middlemen. I have suggested a few welfare plans for tribal children.
Sadly, even 18 years after the Panchayat Raj Extension to Scheduled Areas Act was introduced, many rules were not framed. They are being framed now.
Currently, the process for selection of the Mumbai University Vice Chancellor is on. The selection of the present VC, Rajan Welukar, led to controversies and brought disrepute to the institution. Have you directed the search committee to be extra careful this time?
A: Search committees are supposed to follow rules as per the Maharashtra Universities Act. Justice (retd) BN Krishna, the chairman of the search panel, is a person of impeccable record. I need not give him any directions. In the case of Welukar, some of his papers have been challenged in courts and judgments vary. There are no corruption charges against him. Education institutions in Maharashtra have deteriorated somewhat. Mumbai University faces challenges on many fronts: from political interference, exam related issues, too many affiliated colleges to lack of teachers in many colleges. We need to take steps to restore the dignity of the Universities.
You have taken up the broom many times for the Swachh Bharat Abhiyan. Is this symbolic or do you support Narendra Modi's mission to clean India by 2019?
A: Cleanliness has been promoted in the country for a long time. Sant Gadge Baba and Mahatma Gandhi tried to do it in their own way. If my symbolic gesture helps people to clean their area then I must do that. I would like to continue to contribute to this mission. I held one cleanliness drive in my home town Karimnagar (Telangana) some time back, which got tremendous response.
http://www.dnaindia.com/india/interview-tribals-said-they-would-become-naxals-as-non-tribals-are-grabbing-their-land-ch-vidyasagar-rao-2093392