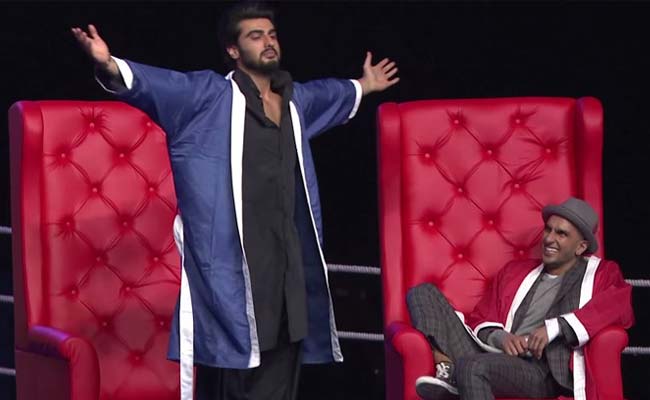 The Maharashtra government has decided to investigate if a roast of actors Ranveer Singh and Arjun Kapoor, held in Mumbai last month, was guilty of obscene language and content.
The decision was announced by Vinod Tawde, Maharashtra's  Minister for Cultural Affairs.
The roast, the first of its kind in India, featured a panel of eight and 'Roastmaster' Karan Johar putting the Gunday actors through an expletive-laced hour-and-a-half of jokes about their on-screen and off-screen lives.
The  nearly 90-minute roast, was filmed in a Mumbai stadium with an audience of 4,000 last month. An edited version of the show was released on YouTube last week and has been watched almost four million times so far.
Audience A-listers included actors Deepika Padukone, Alia Bhatt and Sonakshi Sinha.
AIB is a collective of comics Tanmay Bhat, Rohan Joshi, Gursimran Khamba and Ashish Shakya who show their sketches on a YouTube channel.
In response to feedback on twitter last week about some of the jokes going way too far,  AIB co-founder Tanmay Bhat responded,  "All the roasts I've seen online have all been equal opportunity offending."
Rs. 40 lakhs were raised at the event which, Roastmaster Karan Johar announced, would go to charity.
http://www.ndtv.com/india-news/aib-roast-to-be-investigated-for-obscenity-says-maharashtra-government-736454