Ready To Face Taxmen, Says Minister On
All India | Written by Anant R Zanane |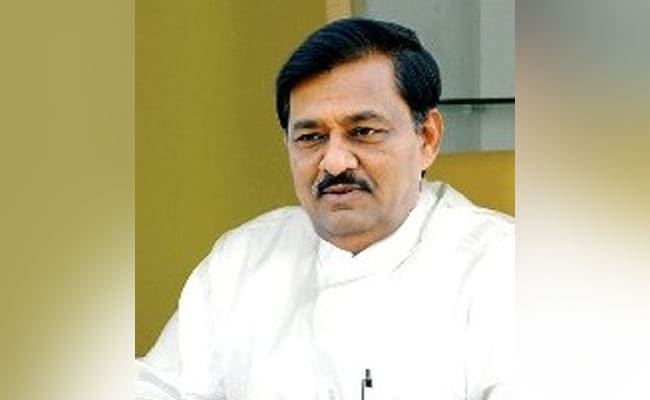 Ready To Face Taxmen, Says Minister On Rs 91 Lakh Seized From Car
Rs. 91 lakh was seized from a vehicle belonging to Maharashtra Cooperative Minister Subhash Deshmukh
MUMBAI: In the middle of a nationwide scramble for cash after the ban on the two biggest currency notes, 91 lakhs were found in the car belonging to Maharashtra minister Subhash Deshmukh's organization.
Mr Deshmukh says the money is accounted for and he has documents to prove it.
The money was found in wads of banned Rs. 1,000 notes by a flying squad of election officials, who have been carrying out raids to seize large amounts of cash being transported ahead of local body polls in Maharashtra.
The car is owned by Mr Deshmukh's Lokmangal Group, which runs banks and sugarcane factories and is involved in charity. He is the chairman of the group.
"I am willing to face any Income Tax inquiry. The 91 lakhs were being ferried from one bank to another in a vehicle owned by the bank," said Mr Deshmukh, the Maharashtra Minister for Cooperatives.
It is not known yet whether this is black or untaxed money or whether it was being taken to a bank owned by the Lokmangal group.
The opposition Congress and NCP have demanded his sacking and an investigation against others in the ruling BJP.
Earlier, old currency notes worth more than Rs. 6 crore were seized from the brother of a BJP lawmaker in the state.
Last week, the government suddenly announced that 500 and 1,000 notes were no longer valid, which led to people rushing to banks and ATMs to exchange or withdraw cash.
http://www.ndtv.com/india-news/rs-91-lakh-seized-from-maharashtra-minister-subhash-deshmukhs-vehicle-1626945