Thursday, 4 July 2013 – 7:05am IST | Agency: DNA
Maharashtra recorded maximum incest rapes compared to other states in 2012.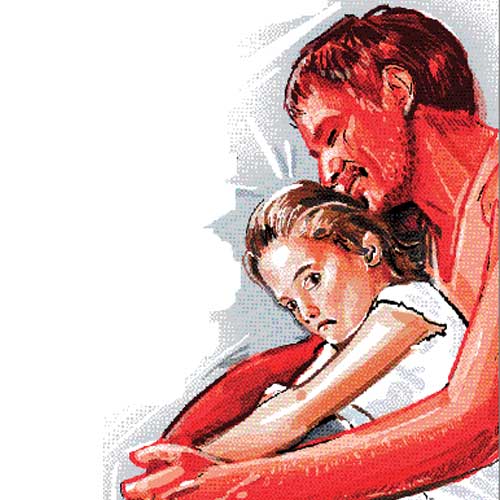 When it comes to incest, it's a matter of shame and concern that Maharashtra tops the list of having the highest number of such cases in the country in 2012.
According to the National Crime Records Bureau (NCRB), Maharashtra reported 77 cases of incest rape, followed by Kerala with 47. Out of the 77 cases registered in the state, seven cases were reported in Mumbai.
In 2012, the state police registered 1,839 cases of rapes. Out of these, in 1,832 (99.61%) cases, the perpetrator was known to the victim. The statistics also indicated that out of the 77 registered incest rape cases, 24 of the victims were in the age group of 14-18 years. The second most targeted age group, with 18 cases, was of those who were up to 10 years old.
In 2011, Maharashtra police registered 43 cases of incest rape. Rajasthan recorded 44 and topped the list.
Sources said that crimes like rapes are mostly committed by those who are known the victim. There are very few cases in which the victim has fallen prey to an unknown perpetrator.
The police suspect that cases of incest rape are much higher and that many of them go unreported as it is a family member who is involved. The victim, more often than not, is convinced or even forced  not to approach the authorities concerned.
Out of the 1,832 cases of rape cases registered in Maharashtra in which the accused was known to the victim, 77 (4.2%) were committed by either the parent or a close family member. In 153 cases (8.3%) relatives were involved and in 501 (27.34%) were committed by neighbours.
Experts say that incidents should be nipped as soon as the first sign is seen.
The victim, especially if it's a child, will try to discuss the matter with the mother and would be uncomfortable around the perpetrator. These signs should not be ignored and as soon as the victim confides in the parent, immediate action should be taken.
Not only is the crime heinous and leaves a scar on the victim's mind, but the fact that her perpetrator is freely roaming around, can be traumatic too. A psychiatrist said, "The child should be made comfortable so that she can express her fears to her mother. In many cases, she does not understand what has been done to her. She is scared to mention about it as she fears that nobody would believe her. It is the responsibility of the schools to teach children about the subject and offer help whenever a child approaches.
Read mor ehere – http://www.dnaindia.com/mumbai/report-maha-tops-the-list-of-incest-crimes-as-saviours-turn-predators-1856748