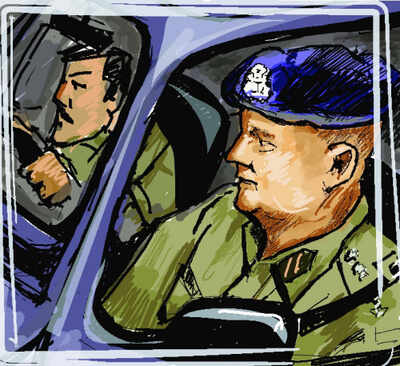 The Maharashtra Anti-Terrorism Squad (ATS) on Tuesday produced Sanatan Sanstha 'sympathisers' Vaibhav Raut, Sharad Kalaskar, Sudhanwa Gondhalekar and Shrikhant Panagarkar before Additional Sessions Judge Sameer Adkar, who sent them to ATS custody till September 3. While requesting longer custody, the ATS told the court that the four were involved in carrying out the January 27 blast outside Bhanu-Sagar theatre in Kalyan where Sanjay Leela Bhansali's film Padmavat was being screened.
The ATS also told the court that the accused had planned to target a western music festival, Sunburn, in Pune, claiming it "destroys Indian culture". The accused, however, dropped the plan at the last moment, the agency alleged. Justifying the need for longer custody, ATS officials said that they had seized a bike, several chits in coded language and several names of probable targets.
The ATS said that the accused had dismantled a lot of weapons and displaced the parts, which the agency is looking for in order to link the murders of Dr Narendra Dabholkar, Govind Pansare, MM Kalburgi and Gauri Lankesh. "We suspect there are around nine centres that imparted training to the accused. We have knowledge of seven, of which two are in the state. We have also seized 10,000 gigabytes of data from the accused. Our forensic teams are taking time to analyse these," argued senior counsel Sunil Gonsalves for the ATS.
According to the ATS, accused Vaibhav Raut, who was arrested earlier this month from Nallasopara, brought most of the weapons from MP, UP and Karnataka. Sanjeev Punalekar, who appeared for the four accused, told the court that though the ATS was making huge claims about the blast in Kalyan and Pune's Sunburn festival as one of the targets, nothing was mentioned by the ATS in its remand application.
CBI for Kalaskar's custody

Meanwhile, the CBI on Tuesday asked for Sharad Kalaskar's custody. The agency told the court that it was investigating Dr Dabholkar's murder and that it had arrested one of the shooters Sachin Andure; the other suspected shooter, Kalaskar, was still in the ATS custody. Though the agency had a warrant for Kalaskar's custody, the ATS had opposed it
https://mumbaimirror.indiatimes.com/mumbai/crime/ats-wants-longer-custody-of-raut-and-3-others-arrested-in-nallasopara/articleshow/65585825.cms