Mr Devendra Fadnavis, Thursday, 4 December 2014 – 7:30am IST | Agency: DNA
Another minor rape victim dissuaded, humiliated and mentally raped by male officers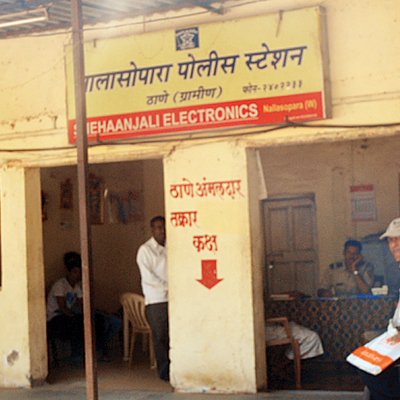 While chief minister Devendra Fadnavishas promised to ensure safety of women in the state, the Nalasopara police seem to be doing just the opposite. One more minor girl, aged 12, has alleged that she was made to wait at the police station, where she had gone to lodge a rape complaint, for a whole night. During the night, she was dissuaded from going ahead with the complaint, humiliated and was mentally raped by male officers, who also demanded money for video-recording her statement.
In the first incident, the Nalasopara police had humiliated a 17-year-old girl after she was rescued by an NGO from the clutches of a 58-year-old man, who allegedly raped her repeatedly over a period of time.
In the present case, the 12-year-old girl was allegedly assaulted and raped by her 32-year-old neighbour at his residence. After committing the crime, he had threatened to kill her if she revealed the incident to anyone.
"We went to the police station at 10pm on Sunday. The male officers there inquired about the incident which I narrated. However, they made us to wait till 7am when the FIR was registered. During the night, they dissuaded me from filing the complaint and also humiliated me by asking for graphic details," said the 12-year-old.
The girls mother alleged that the cops also demanded Rs2,000 for video-recording the statement before letting them go home at 7am. After around three hours, they were called for medical examination, she said.
A neighbour along with a social worker went to the police station on Tuesday, demanding a copy of the FIR. "First they denied the copy but when we protested, they had to give it, said Shenaz Shaikh, the neighbour.
When asked, a senior Palghar police officer said, "We have already arrested the accused for rape and assault. However, if the complainants have any problem, they should give a written complaint against the policemen."
http://www.dnaindia.com/mumbai/report-mr-devendra-fadnavis-why-is-nalasopara-police-so-insensitive-to-rape-survivors-2040792