The minister should have called us before exploding the bomb on us," said an aggrieved Swaran Singh.
Rachna Khaira

Tribune News Service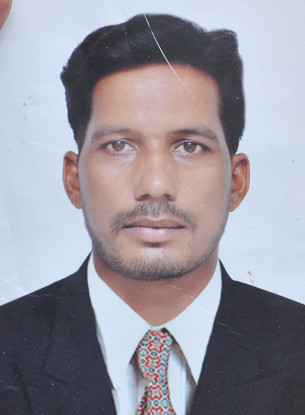 Kamaljit, Bathakalan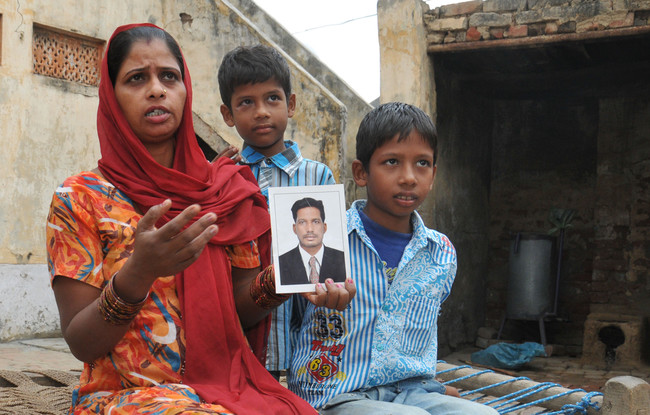 Jalandhar, March 20 Majority of the families of the 31 Punjabi men who went missing in the Mosul city of Iraq were found ignorant of the fate of their kin who were massacred by the ISIS militants in 2014.
While the statement made by Foreign Minister Sushma Swaraj is yet to reach these families living in remote villages, Swaran Singh, the brother of one of the 39 Indians killed in Iraq from Sangowal village in Amritsar, expressed anguish over the way the announcement was made by the minister."This is nothing less than a brutality to the families who were waiting for the safe return of their boys.
The minister should have called us before exploding the bomb on us," said an aggrieved Swaran Singh.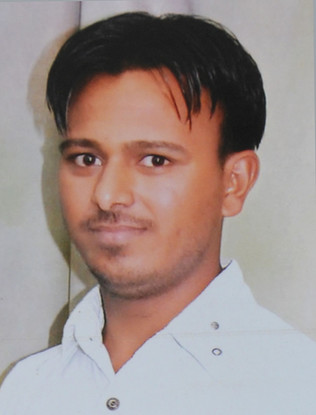 Surjit Mainka ,Churuwalli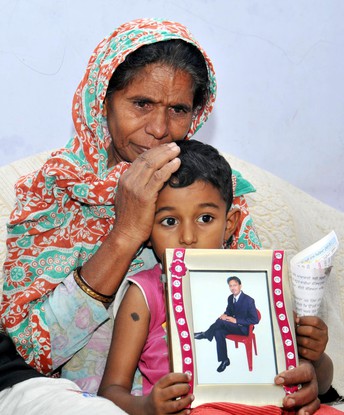 Refusing to accept her claim that all the 39 Indians who were kidnapped by the ISIS were killed, Swaran Singh said that the government earlier trusted on unreliable sources and maintained that they were safe and were held hostage at an undisclosed place.
Later, through another unreliable source, it stated that they were held hostage in a mosque, but that again was proved wrong."It is very much possible that the claim made by them now is also wrong," said Singh that the families may file a case against the Union Government for keeping them in dark and a re-investigation of the claim made by Swaraj about the death of their kin in Iraq.
Kanwaljit Kaur, mother of 25-year-old Dharmendra Kumar of Batala village in Gurdaspur, said, "I have not lost hope. I have shortlisted few girls for him and is anxiously waiting to see him as a bridegroom."As her voice was filled with laughter and hope, this correspondent didn't have the heart to tell her the truth.Manjit Kaur, wife of the deceased Punjabi youth Davinder Singh from Roorka Kalan village, said: "Umeed jiundi e ajje tak…aaun taan sahi…vekhyo kidda welcome karna mein…(Hope is still alive. Let him come and see how we have planned his welcome)." Little did she know that she would not see her husband again.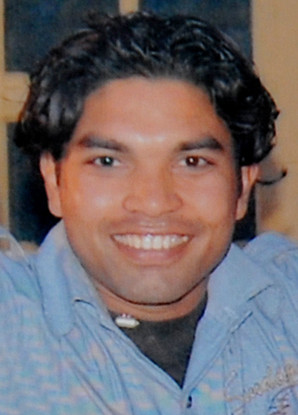 Kulvinder Khnake Bhogpur
It was last year in July that the Ministry of External Affairs had sought DNA testing of the 39 Indian families.The process was initiated after Iraqi authorities informed India about mass graves found in and around Mosul.The process was completed in December last year following which Swaraj on Tuesday informed the Rajya Sabha that all 39 Indians kidnapped by ISIS in Iraq's Mosul were found dead.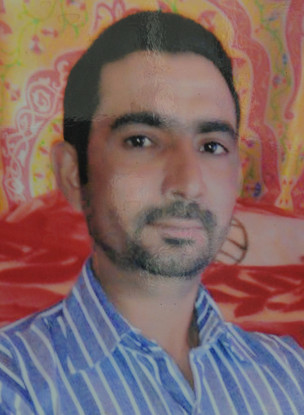 Gobind Murar, Kapurthala
SR.NO
NAME
FATHER NAME
R/O
MOBILE NO.
PASSPORT NO.
1
MANJINDER SINGH
HARDEEP SINGH
BHOEWAL(AMRITSAR)
9463797011
H 2846481
2
JATINDER SINGH
BALKAR SINGH
SIALKA(AMRITSAR)
8284817761
J 6391361
3
HARSIMARANJIT SINGH
TARSEM SINGH
BABOWAL(AMRITSAR)
9501140546
K 4861297
4
SONU
SHIRA
CHWINDA DEVI(AMRITSAR)
9855686747
H 3162097
5
GURCHARAN SINGH
SARDARA SINGH
JALAL USMAN(AMRITSAR)
9876508420
H 0316112
6
KAWALJIT SINGH
HARBHAJAN SINGH
ROOPAWALI P.O -BHOLEKE BATALA(GURDASPUR)
9814201138
K 3781751
7
NISHAN SINGH
GURMEJ SINGH
SANGOANA,PO-KAMANPUR,TEH-AJANALA(AMRITSAR)
8872214007
F 4567906
8
HARISH KUMAR
SATPAL SINGH
BATALA(GURDASPUR)
9041426676
F 8572249
9
GOBINDER SINGH
BALDINDER SINGH
MURAR,PO-HAMIRA(KAPURTHALA)
8288061663
H 5671850
10
MALKIT SINGH
SUKHDEV SINGH
H.NO.492  TILIANWALA BATAL(GURDASPUR)
8427833832
G 2789715
11
RANJIT SINGH
BALWINDER SINGH
MANAWALA THE:AJNALA(AMRITSAR)
9914888616
F 4249185
12
DHARMINDER KUMAR
RAJ KUMAR
TALWANDI JHIRA P.O BHULLAR TEH-BATALA(GURDASPUR)
9878366751
H 1088533
13
BALWANT RAI
RONKI RAM
DHADDE(JALANDHAR)
9779093834
F 3750388
14
KAMALJIT SINGH
PREM SINGH
CHONI KALAN

(HOSHIARPUR)

9876445697
F 6725020
15
GURDEEP SINGH
MUKHTAR SINGH
JAIDPUR(HOSHIARPUR)
9876445697
G 5214832
16
KULWINDER
JAGDISH KUMAR
KHANKE (BHOGPUR)
9868650268
F 7301557
17
ROOP LAL
GURDEV LAL
BATH KALAN,NAKODER
9814318536
H 5086171
18
SURJIT MAINKA
HANS RAJ
CHURUWALI (JALANDHAR)
9501704615
H 4036925
19
DAWINDER SINGH
KEWAL SINGH
CHAK DESH RAJ (JALANDHAR)
9872339675
H 2208614
20
PARVINDER KUMAR
JEET RAM
JAGATPUR
9464384819
21
PRITPAL SHARMA
SADHA SINGH
DHURI
8054245108
22
RAKESH
MADAN LAL
QADIAN
7696729094
23
AMAN KUMAR
HIMACHAL
9988052991
24
INDERJIT
HIMACHAL
8263012119
25
SANDEEP KUMAR
HIMACHAL
8988199887
26
VIDHYA
BUSHAN TIWARI
BIHAR
9041556454
27
SANTOSH KUMAR
BIHAR
8521020065