Earlier, Ms Banerjee had announced that she would rather have her phone disconnected than submit to the new rule requiring every citizen to link their Aadhaar card number to their mobile number.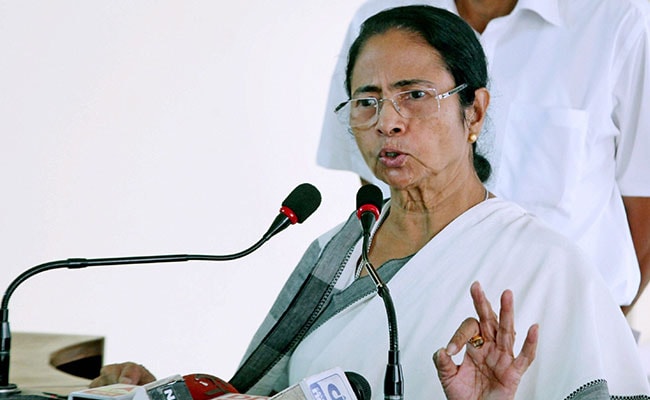 Mamata Banerjee's irritation with Central Government's pet policy is a full blown war now. She has now taken the centre to the Supreme Court, challenging rules that make Aadhaar mandatory for all financial transactions. The apex court will hear the Mamata Banerjee government's plea on Monday.
On Wednesday, Bengal CM Mamata Banerjee said she would not link her Aadhaar with her mobile phone and dared the Centre to disconnect it if it wanted to. "I will not link my Aadhaar with my mobile number under any circumstances. If the authorities want to disconnect my phone let them do it. The Centre is interfering in the rights of the people and violating their privacy. Aadhaar number should not be linked with one's mobile phone," Mamata said, The Indian Expressreported.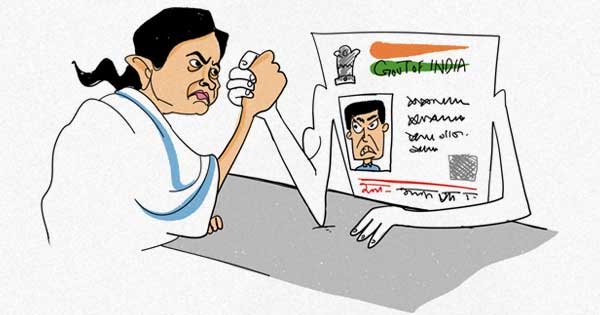 "This means even a private conversation between a husband and a wife is going to be tapped," she said, raising questions on what the Centre plans to do next with this information, The Hindu reported.
This isn't all. Banerjee, it seems, has come out all guns blazing against the Central's government's Aadhar project. On Friday, the West Bengal CM moved the Supreme Court against the Centre's move to link all social welfare schemes with Aadhaar, News18 reported.
The apex court will hear the petition on Monday, NDTV reported.
The Department of Telecommunications earlier this year had issued a notification, directing all phone service providers to re-verify details for all existing subscribers through Aadhaar-based e-KYC (Know Your Customer) process.
Banerjee has been the most consistent and vocal critic of the Central Govt scheme.
In March this year, Mamata Banerjee slammed Narendra Modi's government at centre for implementing Aadhaar cards at primary school level and ICDS centre. "Now even infants (0-5 years) will need Aadhaar cards? Aadhaar card for mid-day meals and ICDS? Shocking! 100 Days' Work also not spared. In the name of Aadhaar, privacy is being lost and there is extortion. Why is this government so negative? As a nation, we must condemn this," she added
On Wednesday, Centre told the Supreme Court that the deadline for linking Aadhaar to various programmes will be extended from December 31 to March 31, 2018. However, this applies to only those who do not have an Aadhaar card.
Most activists and others have criticised Aadhaar on privacy concerns. Many say it will lead to stifling of dissent and opposition, and would increase the risk of state surveillance, without any accountability. One of the biggest risks is also the fact that without the absence of any privacy laws in case of a data leak, private and public agencies in India are often careless about handling of data. This has been witnessed already many times in India with many government websites leaking private details of thousands of citizens in the recent past
rs to their mobile phones to avoid disconnection, a government notice said in March. The Aaadhaar number is also essential for subscribers going for new SIMs.