Legendary Argentinean player purportedly meeting Palestinian Football Federation officials.
Ynetnews
Diego Armando Maradona is reportedly holdinh talks with the Palestinian Football Federation to coach the Palestinian soccer team.
The Russian and Arab media reports claimed that talks were in advanced stages and it was possible that he would coach the team in the upcoming Asian Foot Confederation Cup, scheduled for Austrailia this January.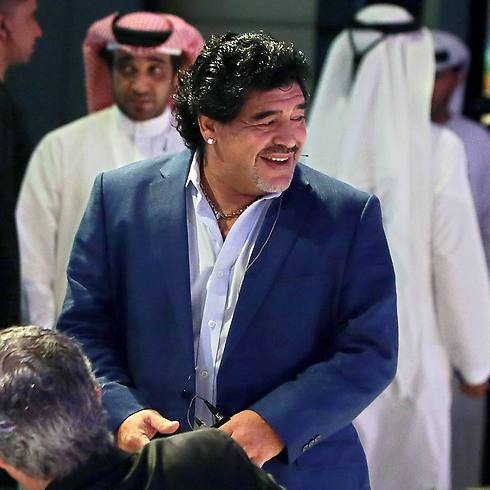 Diego Maradona (Photo: AFP)
Maradona is a known supporter of the Palestinian cause, and has made numerous statements in the effect. 
Arab media reports that Maradona had said in the past that he is ready to train the Palestinian team. 
Jibril Rajoub, who heads the Palestinian Football Federation, has already announced the team's next coach, but as the tourney nears, the desire for a 'big name' will only rise, giving a brand like Maradona good odds for the spot – if he's willing of course.
http://www.ynetnews.com/articles/0,7340,L-4576825,00.html