By Siddhant Mohan, TwoCircles.net
Meerut: With the appointment of Hindu hardliner Yogi Adityanath as the Chief Minister, events and actions have started adversely affecting the Muslim community of Uttar Pradesh.
In a recent event on March 19, a Muslim woman was asked to leave a playground park with her daughter. Also, a group of Muslim women was thrashed by men.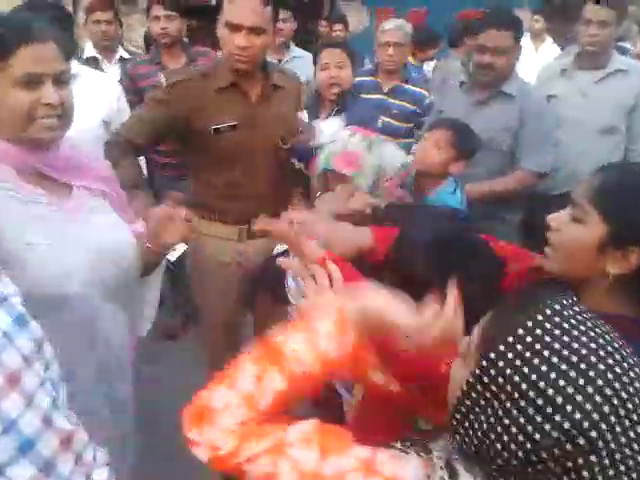 Baccha Park is situated in the jurisdiction of Kotwali Police Station. Although the area around Baccha Park is inhabited mostly by people from Valmiki community, both Muslim and non-Muslim communities come to enjoy with their kids and families.
On March 19, a 10-year-old girl from the Saifi Muslim community was enjoying the ride in the Park. Her mother and sister were also there. Some women from Valmiki community came in the Park at the same time.
According to witnesses, the kids got into a tussle over who was going to ride the swing, and soon the elders joined in. During this, a woman from the Valmiki community pushed the little girl from the swing and allegedly beat her too.
After this, the Muslim woman was asked to leave the park with her kids but she protested. Some Muslim women from the Saifi community also gathered in the park, resulting in a clash between the two groups. Angered by this chain of events, the women from Valmiki community called their brothers and relatives from the neighborhood to come in the park. The men who arrived brutally thrashed the group of Muslim women, even as the Police watched on as silent spectators.
When the police finally started to disperse the crowd, Valmiki men started shouting, 'Aa gaya hai tumhara baap Yogi (Your father Yogi has come)'. Some spectator shot a video, which is being circulated widely.
When both of the groups were contacted for comments, they both accused each other of assaulting first.
Both of the groups have filed a written complaint at the Kotwali police station. Sources report that they have also called for a settlement.
 http://twocircles.net/2017mar24/406763.html