Concept of torture alien to our culture: Attorney General Mukul Rohatgi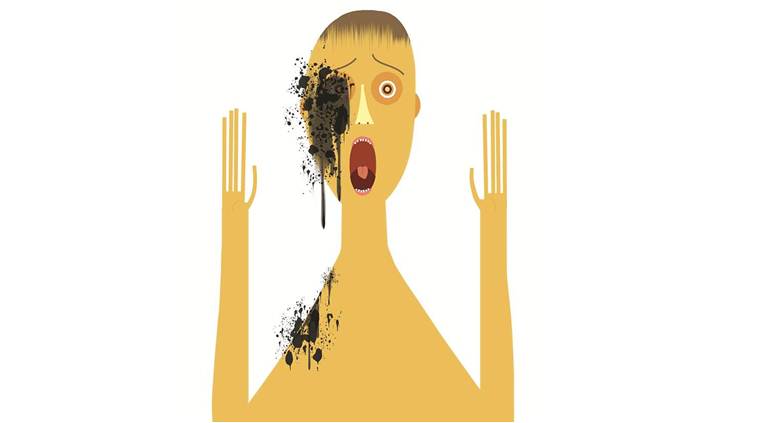 Several countries expressed concerns on India's FCRA laws, incidents of religious intolerance, women's rights and even racismFrom complaints of eroding minority rights and religious intolerance to the crackdown against NGOs, women's rights to LGBT rights, Kashmir to Afrophobia — India's track record on human rights came under sharp scrutiny at the UN Human Rights Council on Thursday in Geneva.
Several countries expressed concerns on India's FCRA laws, incidents of religious intolerance, women's rights and even racism. The Kashmir issue was also raised by Pakistan during the hearing of the third "Universal Periodic Review." India has undergone this voluntary review twice before, in 2008 and 2012.
Attorney General Mukul Rohatgi, who presented India's position, strongly denied the allegations. "The right to fair trial and free legal aid up to the highest court are enshrined as fundamental rights in the Constitution of India and thus guaranteed to all individuals. So much so that as the Attorney General of India, I was summoned by the Supreme Court at 2 in the morning to hear a last-ditch petition, after several rounds of litigation, by a convict who was guilty of terrorism to escape punishment (a reference to the Yakub Memon case). This shows the importance attached to upholding of human rights by India," he told the UNHRC.
Bhutan, Bangladesh and Sri Lanka backed India on its human rights record. But a group of countries, including the US, Australia, Germany, Czech Republic, Norway and Ireland, asked India to look at its FCRA laws with US saying that there is "complete lack of transparency" in the implementation which affects NGOs in India.
Germany, Vatican, Kazakhstan, Kenya, UK, South Korea and the Netherlands expressed concern over the issues of rights of religious minorities and intolerance.
Pakistan called for a stop to the use of pellet guns. India countered saying the situation in Kashmir is due to Pakistan's actions and there is zero tolerance to terrorism.
Haiti raised the issue of "Afrophobia" which was denied by an Indian delegate who called the country a "land of Buddha" which did not have a racist mindset and said that these incidents were a case of local crime.
While Japan, Kenya, Kyrgyzstan and Liechtenstein were among countries which raised concerns on women's rights, Israel and Ireland raised the issue of equal rights for the LGBT community. Several countries asked India to ratify the convention against torture.
Leading the Indian delegation, Rohatgi said that India makes no distinction between caste, creed, colour or religion of a citizen. "India is a secular state with no state religion," he said, adding that the Indian Constitution guarantees freedom of religion to every individual. He said the right to free speech and expression occupies its rightful place in the core of the Constitution.
"As the world's largest multi-layered democracy, we fully recognise the importance of free speech and expression. Our people are conscious of their political freedoms and exercise their choices at every opportunity," Rohatgi said. "We believe in peace, non-violence and upholding human dignity. As such, the concept of torture is completely alien to our culture and it has no place in the governance of the nation."
On the Armed Forces Special Powers Act, Rohatgi said the Act is applied only to disturbed areas — few and in proximity to some international borders. Several countries, including the US, raised the issue of AFSPA. "Whether this Act should be repealed or not is a matter of on-going vibrant political debate in my country," he said.
On transgenders, Rohatgi said that India has been at the forefront of recognising their equal rights. The Supreme Court gave a landmark judgement in 2014 directing the government to declare trans-genders a "third gender" and included them as an "Other Backward Class" entitled to affirmative action benefits.
The apex court also reinforced that trans-genders should have all rights under law, including marriage, adoption, divorce, succession and inheritance, Rohatgi added.
Rohatgi said India seeks to ensure inclusive development and the protection of rights of vulnerable groups and it has enacted a range of laws to address sexual assault and other gender-based crimes.
"We have overhauled the legal framework for dealing with child sexual assault," he said, adding that India remains deeply committed towards reinforcing and accelerating efforts towards combating human trafficking.http://indianexpress.com/article/india/minority-rights-ngo-crackdown-raised-at-un-meet-india-says-freedoms-secure-4641197/