Kalburgi had raised the hackles of some right-wing outfits like
VHP
and
Bajrang Dal
.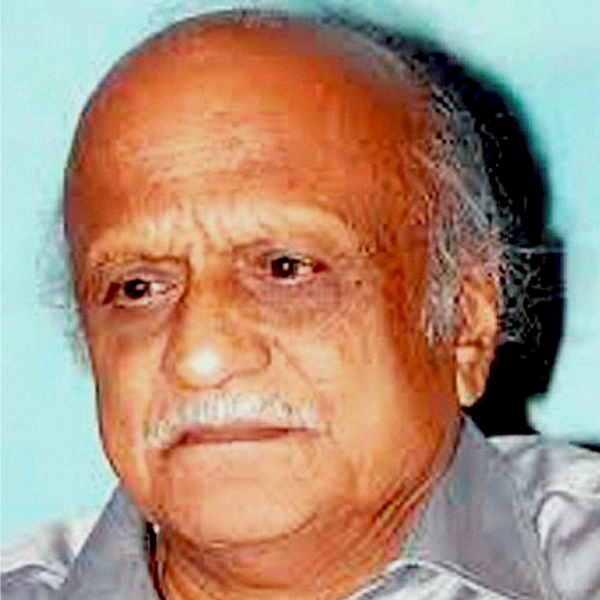 After the news about author MM Kalburgiaudacious murder reached Twitter, Bajrang Dal's  Bantwal co-convener Bhuvith Shetty tweeted welcoming the noted scholar's death and even warned another academician of similar fate.
Shetty posted the tweet: "Then it was UR Ananthamurthy and now MM Kalburgi. Mock Hinduism and die dogs (sic.) death. And dear KS Bhagwan you are next,"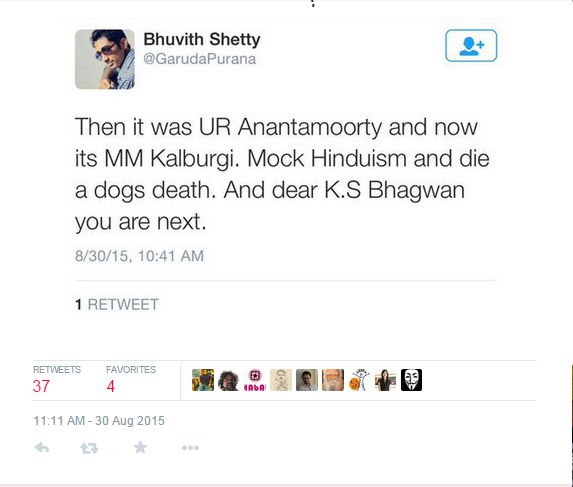 Two men came on a two-wheeler and knocked at the door of Kalburgi's house and as it was opened, two shots were fired at him on his forehead and chest, after which the assailants fled. (Read more about the murder) Kalburgi had raised the hackles of some right-wing outfits like VHP and Bajrang Dal when he had made certain remarks about idol worship by Hindus that were considered "derogatory" and "blasphemous" by them.
Meanwhile, Shetty, after receiving flak from Twitterati where many believed that the Bajrang Dal was taking responsibility for the incident, deleted the tweet and disabled his twitter handle @GarudaPurana. Denying that his organisation any role in the murder, he said to The Hindustan Times, "I vented my anger spontaneously but that doesn't mean I or people from my organisation have killed Kalburgi. "
Regarding the threatening tweet to Bhagwan, he said that Bhagwan should be aware that he could be target for such killing."That doesn't mean that my organisation or I want to kill him," he added.
Bhagwan is retired professor from the Mysore University. He was known was his incisive criticism against Hindutva groups. He recently courted controversy after inviting VHP leader and pontiff Vishveshwara Thirtha Swami for a debate on Hindu scriptures.
Karnataka CM Siddaramaiah has said that it treated the Kalburgi's murder 'very seriously' and culprits would be traced soon and meted out 'strictest punishment' according to law.
As per police, a special team had been formed to investigate the matter and forensic and fingerprint experts have been called in.
With agency inputs
http://www.dnaindia.com/india/report-bajrang-dal-leader-tweets-welcoming-mm-kalburgi-s-death-says-another-academician-next-2120155