We have seen the flag (brouhaha),
we have seen the tank (tantrums)
and
now we are to be treated to patriotic rock bands
New Delhi: Campuses of Indian Institutes of Technology (IITs) and other Central universities will soon have "patriotic" music performances.
The HRD ministry has asked these institutions to host music bands that will perform patriotic songs.
Around 12 rock bands will put up performance on campuses as part of the government's
'Yeh India Ka Time Hai' programme.
As part of the programme named Yeh India ka time hai, the government has identified certain bands which will be visiting campuses across the country to perform on campuses. Some numbers will be selected from Bollywood films.
This initiative is aimed at celebrating 70 years of Independence and 75 years of the Quit India Movement this year.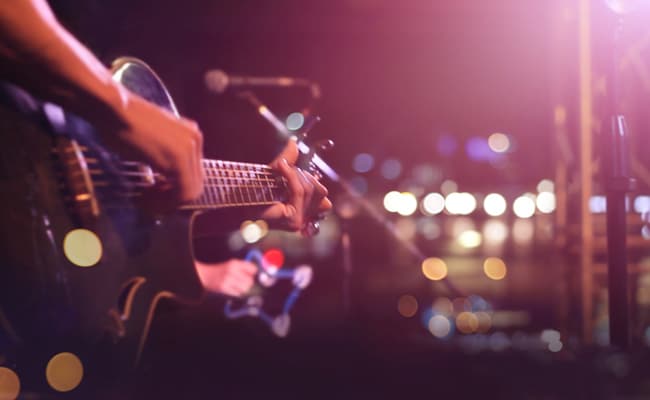 Why, you may wonder. Well, the human resource development (HRD) ministry has asked these institutions to host music bands, identified by the government, which would perform patriotic Bollywood numbers in concert.
But why is the HRD ministry meddling in gigs instead of focusing on better education and keeping an eye on those rewriting recorded history? The programme, apparently, has been organised to celebrate 70 years of India's Independence and 75 years of the Quit India Movement.
Earlier in August, the government had also asked all universities and educational institutions to take students to memorials of freedom fighters and homes of martyrs as part of the same celebrations.
"A private entertainment firm has been taken on board which has identified around a dozen rock bands. The shows will be planned in various institutions over the next month," a senior official said.
The HRD ministry had also directed educational institutes to organise an oath-ceremony where students and staff took oath to make the country a "terrorism-free, caste-free, corruption-free, uncleanness-free and poverty-free society".
The oath was forwarded to the institutes, school and universities and also uploaded on the ministry's official website.
The government may not have done much to raise the conditions of institutions in this nation, but it surely has made everybody more "patriotic". Or at least tried to, especially educational institutions.
Who cares if facts about Nehru and Mughals are being erased from history textbooks, or if a deteriorating education system leads tostudent suicides, or the rampant casteism in educational institutions as long as students can dance to "East or west, India is the best", right?
India may have 1001 problems but all is well as long as our citizens have that warm glow of pride for the motherland in their hearts.
Bharat Mata ki Jai. Let's rock!