Truth vs Hype: Jan Dhan's Half-Empty Promise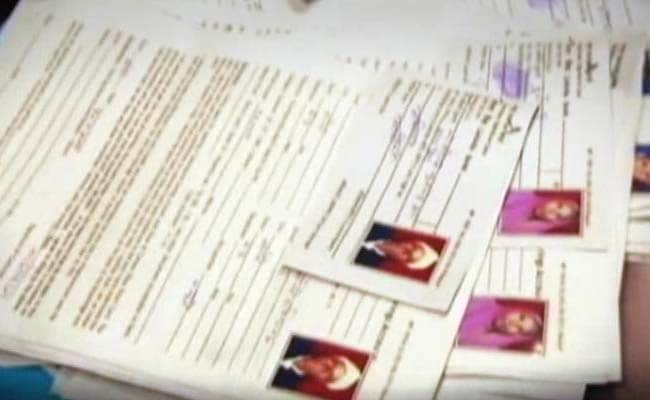 MEWAT/ALWAR: 
 In Nizampur village in Haryana's Mewat district, they show us their new Jan Dhan passbooks. The NDA government's marquee financial inclusion scheme was launched here last September; many signed up, lured by the promise that they would receive government benefits – pension, insurance, gas subsidies – directly into their bank accounts.
Some of them were also drawn by potent rumours. "We were told each of us would get Rs. 5,000 in our accounts from black money seized from abroad," said one man.
We had heard the same rumour in Alwar in Rajasthan, where residents of Rawana village told us they had signed up for bank accounts because of the promise of "kala dhan" (black money ) that the BJP had promised it would repatriate to India.
The local bank that serves Nizampur, the Bank of India, says they met their target of opening 600 accounts.
Since its launch in August last year, the Jan Dhan Yojana claims to have opened 15 crore no-frills bank accounts across India, beating the previous UPA government's record of opening 10 crore accounts to make payments under its flagship job scheme, NREGA.
Six months later, the accounts in Nizampur are empty; not a single rupee of government benefits has come.
On the Jan Dhan Yojana website, nearly 70 per cent of accounts opened under the scheme are shown as dormant.
In New Delhi, officials in the Department of Financial Services, which oversees the Jan Dhan Yojana argue that this is an improvement – a reduction from an earlier figure of 80 per cent dormant accounts.
But even if the money starts trickling in, it's unclear whether India's banking systems are equipped to ensure it will reach the poor.
At Nizampur, the local bank is a six-kilometre trek away. A bank official admitted they did not have the manpower to handle the potential deluge of new customers.
"There are just three of us to service 600 Jan Dhan accounts and another 2,400 savings accounts," said HK Soni, General Manager of Bank of India.
Data from the Reserve Bank of India shows that the spread of rural banks has fallen by seven per cent between 2006 in 2013.
Diwakar Gupta, former Managing Director of the State Bank of India told us that no-frills banking "will never be profitable for banks. SBI has opened 3.6 crore accounts and the balance in them is Rs. 1,400 crore. So, it's an average of Rs. 400 per account. The bank on Rs. 400 a year will make Rs. 12. The cost of just putting it (the account ) on the core banking system, answering few questions, depositing, withdrawing, paying, reconciling all are significantly higher."
MG Vaidyan, Deputy Managing Director of State Bank of India, sounded confident. But when we asked him what additional hiring SBI had done to cope with its new accounts, he deflected the question, pointing to the bank's existing capacity.
"We have got something like more than three lakh outlets in the form of branches, then our ATMs and also we have got these portable ATM machines all across the country, so it is not necessary today that all our customers have to come to the branches", he said.
But the use by banks of  business correspondents  or BCs – young men and women armed with a backpack of cash, and portable biometric readers – to cover areas outside the reach of formal banking has had mixed results.
As we had reported last year, Haryana experimented with this model to make welfare payments, but was forced to abandon it.
Ashok Khemka, the Haryana bureaucrat who made headlines for taking on businessman Robert Vadra's land deals was in charge of financial inclusion.
According to him, the two main reasons why the model didn't work was that a "huge number of beneficiaries – close to 25 per cent – were not authenticated using fingerprints as biometrics." The second, he said, was because "banks were treating direct benefit transfers to the poorest of the poor as a revenue model."
Haryana went back to distributing cash through the panchayats. But now, it will revert to using the bank-BC model to distribute benefits.
Sowmya Kadambi, Director of the Hyderabad-based Society for Social Audit, Accountability and Transparency, an organisation that audits social welfare schemes in Andhra Pradesh for the state government, says "introducing the newer schemes does not necessarily help the poor. Where is the question of choice? As a labourer, I should be given the choice whether I want to take my money from the post office or from the bank. It should be according to my convenience and not according the convenience of the government."
In Rawana village, in Rajasthan's Alwar, welfare payments and subsidies are made through the post office, a system that several we spoke to were not unhappy with. "We get the money at our doorstep, quite often on time."
Even if government benefits were getting delayed, we asked them why they were not depositing their savings into their new bank accounts.
They gestured towards their fields. "Where do we have the money?" they said. "There has been hail, crops have been damaged. Whatever cash we make, should we use it to feed ourselves or put in a bank?"
http://www.ndtv.com/india-news/truth-vs-hype-jan-dhans-half-empty-promise-763720?pfrom=home-lateststories