Students of a college in Madhya Pradesh protested after the warden allegedly strip searched them. A used sanitary napkin was found in the hostel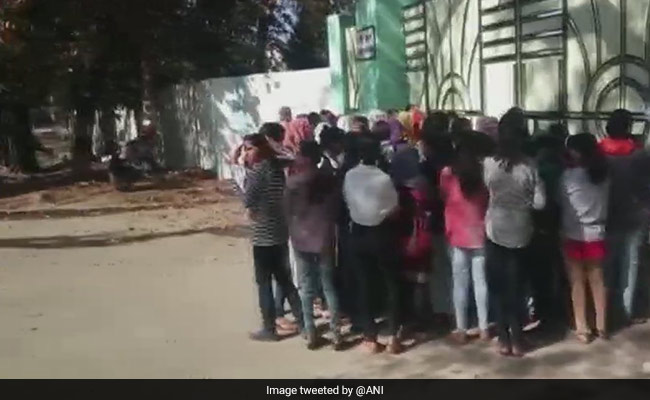 BHOPAL: 
 At least 40 residential students of Dr Hari Singh Gour University in 
Madhya Pradesh
 protested near the principal's quarters on Sunday. Students alleged that they were strip searched by a hostel warden after a used sanitary napkin was found in the hostel premises.A delegation of students told the Vice Chancellor that Chanda Ben, the warden of Rani Laxmi Bai Hostel, wanted to find out who threw the napkin so she strip searched the students one by one.
Condemning the incident, Vice Chancellor of the university, RP Tiwari apologized to the students. "It's unfortunate and condemnable… I apologized to the students and told them that they are all like my daughter," said Mr Tiwari.
Mr Tiwari has constituted a three-member committee to probe into the incident. He assured the girls that strict action will be taken against the hostel warden if she was found guilty.
The incident happened in a state which boasts of installing sanitary napkin vending machines in a school for the first time. The Model Higher Secondary School in Sagar has sanitary napkin vending machines, to check dropouts of girl students and create awareness about menstrual hygiene. Under the project, the school gives special coins to the girls, who can use it to get a napkin and later return the coin to the school administration.
After the huge awareness created by Akshay Kumar's film 'PadMan' – on International Women's Day this year – the railway ministry has started installing sanitary napkin dispensers and incinerators at around 200 major railway stations across the country. Chairman of the Railway Board, Ashwani Lohani said efforts are being made to provide comfort and benefit to the women employees, particularly those from the economically weaker sections of the society.
https://www.ndtv.com/india-news/used-sanitary-napkin-found-in-hostel-students-strip-searched-by-warden-1828818