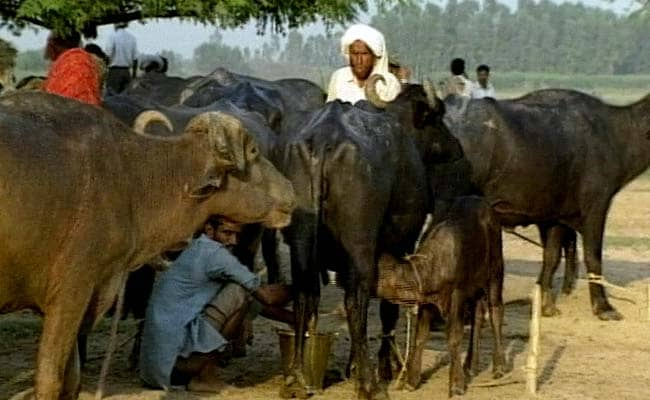 MUMBAI: 
 Three people have been booked for alleged cow slaughter in
Mumbai
's Madanpura area, police said today.
They were booked yesterday under relevant sections of Maharashtra Animal Preservation (Amendment) Act after a raid was conducted following a complaint by animal activist Chetan Sharma.
Maharashtra Animal Preservation (Amendment) Act enforced in March this year by the Maharashtra government, bans slaughter of cows, bulls and bullocks.
"After filing the complaint we have registered a case against three accused and are investigating into the matter," senior police inspector of Nagpada police station Shivaji Kadam said.
One bullock was rescued from the spot and has been sent to corporation-run animal shelter in Malad, he said.
Police has been regularly getting inputs that all the accused were involved in illegal slaughter of cow and bullocks in Madanpura.
"There are almost 1000 big and small slaughter houses that are being run illegally throughout the city that need immediate crackdown. Despite the ban, sale of beef is still rampant," Mr Sharma said.
http://www.ndtv.com/mumbai-news/3-booked-on-charges-of-cow-slaughter-in-mumbais-madanpura-770062?site=full