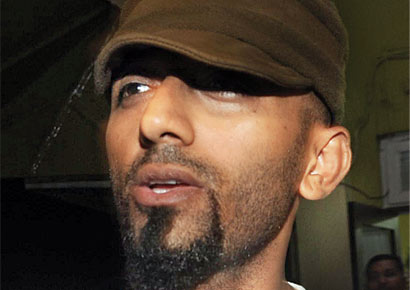 >Jerrit G John, 46, flung a chemical on his girlfriend Aryanka Hosbetka on November 7, 2012."I still ask myself every day, why me?" says physiotherapist Aryanka Hosbetkar in her first candid interview after her boyfriend Jerrit G John, 46,flung a chemical on her on November 7. "I am yet to find out why someone would want to scar me for life. Because I found out his fault and decided to move on and live my life on my terms? Why is a woman, who has found out that her man is two-timing her, expected to forget and forgive?" asks Hosbetkar. "I trusted him, but he did not think twice before
scarring
me for life by ruining my face. What would I be without my face."Hosbetkar's biggest concern is her mother, who as a
single parent
after her father's deathdid her best to bring her up. "The people, who lauded her as a single parent, are now pointing fingers at us," says Hosbetkar, adding that she hopes to lessen her mother's burden, especially financially, as she is completely dependent on her."I have lost faith in humanity, especially men. I am just 25. I had just started earning and living my life. Now, my career has come to a standstill as my eyes are yet to heal. I will have to start from scratch, and that too only if my mother is confident again to let me step out of home," laments Hosbetkar.
The Worli resident had met John, who runs a production house, 10 months ago when he had joined her cycling group. Soon, they started seeing each other. The father of a five-year-old son, John had told Hosbetkar that he was in an unhappy marriage and would soon seek a divorce. But four months ago, she had found out that he was cheating on her with another woman, who lives in Borivli. John had reportedly threatened Hosbetkar on several occasions before attacking her on November 7.
Hosbetkar laments that her misfortunes did not end on the day of the incident. Now, she has tovisit the police station, hospital and lawyers regularly for follow-ups. "But I have taken the right stand and any woman in such a situation should do the same," she insists.
Related articles