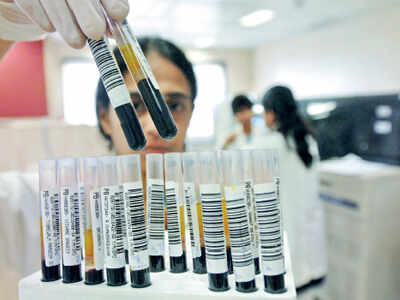 No tests at private labs without a go-ahead from chief medical officers; agents barred from hospitals

Dr Avinash Supe issues a list of measures to stop BMC doctors from randomly referring patients to pvt labs

BMC hospitals have begun a clampdown on the nexus between its doctors and privately-run pathological laboratories, following a series of complaints about what is popularly referred to as 'cut practice' in medical circles.
In an order issued on Wednesday, Dr Avinash Supe, medical director and dean, KEMHospital, said that BMC hospitals' own labs are equipped to handle all sorts of pathological investigations and there should be no need to involve a private laboratory, barring a few exceptional cases.
The order listed a series of measures to stop the practice of BMC doctors randomly referring patients to private labs. The list includes prominently displaying a list of all the tests available in-house and barring entry of agents representing private labs in civic hospitals.
Dr Supe has also ordered that no sample be sent to a private lab without the clearance of a senior lecturer and the chief medical officer. "The signatories must then put a note in hospital's records justifying the need to send this particular sample out," the order said.
Each of the three major BMC-run hospitals — KEM, Sion and Nair — generates around 10,000 test slips every day. Of these, according to an estimate, 70 per cent tests are carried out in private laboratories. "Each of these hospitals generates a business of Rs 5 lakh to 7 lakh a day for private laboratories," said a senior doctor who did not wish to be identified. The doctor said a part of this money flows back to the doctors and lab assistants writing the test as their 'cut'.
Talking exclusively to Mumbai Mirror on Thursday, Dr Supe said he issued the directive after receiving a series of complaints from patients and people's representatives. "I don't understand why blood samples are sent to private labs despite 90 per cent of the tests being available in-house. I have noticed that even routine tests are referred to private laboratories," he said.
While some years ago, doctors at BMC-run hospitals were barred from using prescription slips provided by private laboratories, the agents circumvented this ban by using plain, colourcoded slips, each colour representing a particular lab.
All BMC-run hospitals will now have to maintain a log of patients referred to private labs. "Doctors and hospitals' administrators will be held accountable if patients are unnecessarily referred to private labs," Dr Supe said.
Just recently, the Directorate of Medical Education and Research too drafted rules against cut practice. The draft submitted to the state's Medical Education Department titled 'Prevention of Cut Practices in Healthcare Services Act, 2017,' proposes a five-year jail term and a penalty of Rs 50,000 for a doctor caught indulging in cut practice.
https://mumbaimirror.indiatimes.com/mumbai/